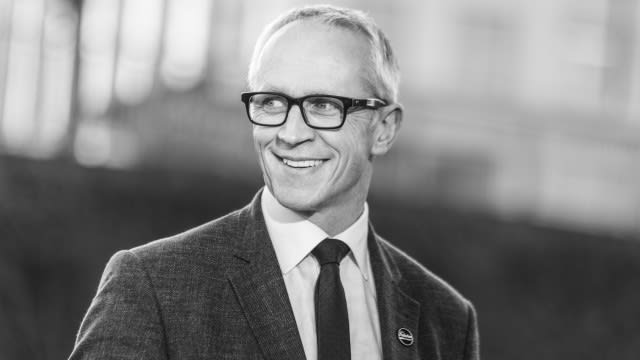 In The Spotlight
Live, work, play: the story behind London's latest restoration project
To many Londoners, Brent Cross is best known for its shopping centre. Now, though, there is an ambitious regeneration project underway on 180 acres of land to the south of the shopping centre. Brent Cross Town will be a new park town for future London, and is being driven by the developers behind the transformation of King's Cross, Argent, and Related, the largest private developers in the US. The Argent Related company was formed in 2015. Nick Searl, Partner at Argent Related and the joint lead on the project, joined us for a conversation to share how the ambitious development will put the spotlight on sport, play, and community wellbeing.
Placemaking is a huge topic right now – I think many people hadn't realised how important access to public space was pre-pandemic. Do you have any suggestions for places who are looking to think more innovatively about public space and build physical wellbeing into their strategy?
I think the term 'placemaking' has become an overused term. At times we see a few chairs, some plants and a piece of artwork referred to as 'placemaking', which is rather missing the point. 'Placemaking' is not a thing or even a series of things, it's an on-going process that requires us to think more broadly about the nature of the kind of places and the kind of cities that we're trying to create. At Argent Related we tend to start by thinking about the public spaces and the ground floor experience generally. The interaction between the ground floor of buildings and public spaces and the ability of people to not just see into buildings but to move in and out of them is really important.
The focus always needs to be on people and their experiences. Yes, a city needs to enable all the normal operational processes like rubbish collection, but we need to do this in a way that doesn't undermine our ability to provide public spaces where people feel really comfortable and where they have choices about how they behave and interact with the buildings and each other.
Working at large scale as we generally do, gives you more opportunities than if you're working on a single building. Not only do you have more control over the relationship between the public space and the buildings, we are often working both as the developer and as the manager, which gives us the opportunity to work on the events, activities and enlivenment that goes on within those public spaces and to create layers of different experiences throughout the day, the week and the year.
I love the idea behind your index to measure the wellbeing of your communities – particularly the notion of looking at this from a community perspective and not just individual. What was the rationale behind this?
This again is about people and their experiences. In the early stages of the project, which is where we are today, our Flourishing Index is predominantly about research and establishing existing baselines across a variety of metrics – from air quality, to social mobility, employment, amenity provision, etc. We were often asked about the social value we had created at King's Cross. We intuitively knew that we had improved the area and that we had created new opportunities for people, but it was hard to demonstrate because we didn't have baseline information against which to measure it.
So at Brent Cross Town we're working with Manchester University and Buro Happold to do the research to understand what the situation is today for local people, looking at all the different issues that impact on how we live our lives and how we feel about ourselves. It comes back to our individual wellness - our mental and physical health - but also the health of the community at large. And it's often not just one community – it's layers of community. We often talk about 'the community' as if it's a single homogenous group, but it's actually made up of many different individuals and groups who all have different beliefs and aspirations. It's complex.
The idea is that we'll create this body of research and then as we go through the development, we'll have information to support the way that we design things and the way that we operate the place. We'll continue that research as we go, and we'll create feedback loops to measure what we're doing and to help us improve.
How does this research tie into your focus on diversity and inclusion (D&I)?
One way is that we are putting participation in sport and play - across all demographics - at the heart of the development and promoting D&I as a key part of our strategy here. We have a 44-acre playing field as part of the masterplan that has outline planning permission for play and sports facilities. These fields, along with indoor facilities, that will provide a beacon for participation in sport, play and active lifestyles.
To help promote diversity of participants and an inclusive approach generally, we're working with Women In Sport to ensure that girls and women are particularly welcomed. The national statistics for the drop-off in female participation in sport between ages 11 and 15 are quite stark. By ensuring that the facilities mix and programming are geared to female participation, we think we can create a long-term balance in their use. What often happens is that you deliver these types of facilities and men and boys tend to inhabit them first, leading to a long term gender imbalance in those participating. We want to address this and Women In Sport are a great partner as we work towards this goal.
But D&I also involves dealing with the cultural issues around participation. We have a broad range of cultural communities around Brent Cross and we need to create opportunities for all of them to be involved and to make it work for them. And then there's age! We have three schools in the area – a primary, a special needs school and a secondary – and we're also talking to universities. We will have a broad spectrum of children and young people in terms of both age and abilities and we need to design and programme for all of them, not just some of them.
There's a lot of research that's been done that says if you design and programme for children, you tend to create places that are better for everyone. Focussing on the health, safety and inclusion of young people, tends to work for people more generally. That's particularly important when we are talking about the older generation at the other end of the spectrum. How can we create a place where older people are also encouraged to join in? And really importantly, how do you create a big park and playing field where people who don't normally participate in sport at all, feel comfortable to come along and are encouraged to become more active themselves – just by being there? That doesn't mean they put on a load of lycra and run around the park five times a day! It means that by seeing it, they start to become involved, even if it's just walking through the park each day because they enjoy that experience… you've already upped the game.
All of this loops back into the Flourishing Index. They're all interlinked - placemaking, flourishing, inclusion… they're all part of a Venn diagram that comes together to create a healthy, flourishing environment for people to live, work, play and just generally 'be'.
You've set a target to become carbon-neutral by 2030 – a good two decades ahead of the capital's targets. Based on your experience, do you have any tips for other places looking to build sustainable capabilities into their areas?
We've put this right at the top of our agenda. On an operational carbon front, we're working with a fantastic partner called Vattenfall. They're owned by the Swedish Government, and they're one of the leading energy service providers in the world. This is the first time they've worked at this kind of level in the UK, though they do operate windfarms here, and they're really helping us to establish the operational basis upon on which we can achieve our net-zero ambitions. But to really accomplish our goals, we have to look at embodied carbon too – what we actually using to build the place. We're focussed on timber wherever we can to use in building construction. It doesn't work everywhere, but it's a big part of our approach to the smaller pavilion buildings and our office buildings in particular, which is reducing our embodied carbon significantly.
As I say, we're focusing on both construction and operation, but we're also thinking about how we encourage and enable people to live low-carbon lifestyles themselves. Firstly, we're creating a place where walking and cycling is easier than getting in a car. And I don't just mean within our development either. The communities around us are currently cut-off from the Brent Cross Town site because of the major roads and railway lines that border it. This means that most people will choose to travel by car unless we can make journeys both safe and pleasant. Our ambition is to create walking and cycling routes that link into local communities to reduce car use and encourage healthier travel options.
Then within the development itself… We're now familiar with the term 15-minute cities, but how do we make sure that our facilities are positioned to allow people to walk or cycle comfortably between them. Putting a doctor's surgery near a primary school seems like a sensible thing to do, for example. Making sure that the community facilities are in easy proximity to each other and that there is some kind of logic to their relationship is key.
You've talked about promoting zero carbon travel, but how else are you empowering the community to make sustainable choices in their own lives?
We need to encourage better behaviours wherever we can and enable people to do the right thing. By way of example of what we can do, we are currently working with Cup Club at King's Cross who run a returnable cup service in partnership with many of our cafes and restaurants that reduces the need for single use plastic.
This world is going to change so dramatically over the time that we deliver Brent Cross Town. Part of the Flourishing Index rationale is to measure and learn from these changes. One of the questions we should be asking people now, is "do you think about your carbon footprint in your daily life?" Lots of people will probably say no. But if we ask this again in 5 years-time among people who live in and around Brent Cross Town, and they say "yes, I do think about it", then we can see that we've made an impact.
What that does is put the power in people's hands to make informed choices and to know that it makes a difference.


Lastly, how are you working with the local authority to realise this project? What would be your top tips for making this collaboration work effectively?
We have a joint venture with Barnet Council for Brent Cross Town. It would have been very easy for the Council to have just sold this land to a developer, but they haven't done that. They've taken the long-term view and didn't just take the cash up front. It means they have a different kind of involvement and can make different kinds of decisions that are more holistic in terms of the long-term benefits for the borough and for London. Not only do I think they'll probably make more money long-term by staying in, but they also get to have a more vital, energetic input into the legacy that we're creating for the borough than if they were just the planning authority.
Their involvement also drives the political will that is always needed to drive large scale regeneration, including initiatives such as the delivery of the new Brent Cross West Thameslink station that is currently under construction and will link Brent Cross Town to King's Cross St Pancras in 12 minutes. A vital connection. Because they're invested in the project themselves, that makes them very compelling advocates when they go to central government for support on major strategic infrastructure projects such as this. Our relationship with Barnet Council is a big, grown-up private-public partnership that's built on joint shared ambitions and a lot of trust.
We're working together incredibly well. It's now coming up on 6 years since we first got involved in the project and we have a great track record of working together. We've had to come through some difficult moments together and of course the current pandemic is one of the largest, but when you have a trusting relationship, you know you can work together and overcome each hurdle. That's a big part of why we're in the position we're in. We've managed to start early infrastructure works and launch Brent Cross Town during a global health pandemic. We've done that because we believe in it, we think it's the right thing to do right now and of course it's a long-term project. This isn't for next year or the year after – it's for the next fifteen to twenty years. We're looking way beyond what's happening today or tomorrow.
Thanks for sharing that with us, Nick.
Related reading:
How do you create a resilient place reputation
Putting resilience at the heart of post-pandemic placemaking
Four findings from the 2021 place branding survey
The politics of space, culture, and placemaking for post-COVID placemaking