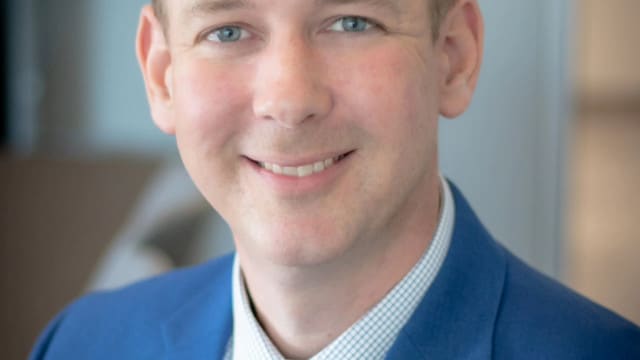 In The Spotlight
Promoting the quality of life factor in Topeka
How have Topeka revitalised their approach to talent attraction? Bob Ross, SVP Marketing & Communications, Greater Topeka Partnership, shared how collaboration between multiple stakeholders has enabled the revitalisation of their downtown and an innovative new programme to entice talent to relocate to Topeka.
Can you give us a quick understanding of how your organisation has changed over the last five years?
The Greater Topeka Partnership was created in 2018 as a consolidation of Visit Topeka, the Topeka Chamber of Commerce, GO Topeka, and Downtown Topeka Inc. This synergy between place making/destination marketing and economic development agents have allowed our team to present a more cohesive message to the region about who we are and what our goals are. This has also allowed us to gain credibility as the central agent for change within the city of Topeka, Kansas.
And how do you anticipate your organisation evolving to meet the challenges of the new decade?
We will be placing a strong emphasis on place marketing and development. Topeka has invested heavily in its downtown core with the purpose of attracting residents and businesses. We are going to be more aggressive in educating people about the changes happening in this community. Additionally, we will be very intentional about inclusivity and representation in our communication and marketing strategies. We want the world to know that Topeka, Kansas is a community that is ready to welcome everyone to our city.
There's been a generational shift in tourism growth markets and investment decision-makers recently. How has this impacted on your own strategy?
This has played a large role in our strategy. Years ago economic development teams would have relied on data points and numbers to convey their message to site selectors. As experiential driven millennials are now in control of major business decisions, the need to communicate Topeka as a place to visit and live is just as important as the infrastructure and physical benefits of our community.
We've seen an increasing number of destinations exploring alternative sources for funding. Has the funding model for your organisation transformed at all?
Absolutely. Our strength as a change agent has been driven by special funding mechanisms. In 2001 the Joint Economic Development Organisation was formed in Topeka and Shawnee County to establish a ½ cent sales tax. This has given our team significant tools to attract businesses to our community. We are the largest community in Kansas to leverage this type of tool. It has allowed us to attract of $1B in supply chain investment, and 3000+ jobs to our city over the past 17 years.
What do you consider to be your single biggest challenge currently?
Talent attraction. Our downtown core is coming to life, unemployment remains at 2.9%. Our biggest challenge is attracting the workforce to move to our community and fill the jobs we have available. 40% of the people who work in Topeka, live outside our county
Could you explain how you're responding to this?
We will be aggressively working to reduce that number, and incentivize more people to Choose Topeka as a place to live work and play. This goal prompted us to create the Choose Topeka incentive program that we introduced in December 2019. In two months we received 3000 resumes and have already brought ten new residents to our community through this program.
What – if any – were the difficulties with getting support from other key stakeholders in responding to this challenge?
Choosing to use a dynamic incentive model, like the one we developed for Choose Topeka, did prompt some heated debate in local government. Some felt it would take money away from other programs, others felt we should not have to pay to encourage people to move here. Ultimately the positive response to the program reassured the community that it was the right thing to do.
If you could rewind and do it again, is there anything you would have done differently?
We would have been more prepared for the enthusiastic, positive response. We over prepared for negativity and had to react quickly to the strong interest in the program.
Are you exploring collaborative possibilities with another destination? If so, who and how?
Not at this time, however we are talking with brands in other cities that would be interested in cross promotion.
Why is it important for city governments, destination marketing organisations and investment promotion agencies to share place branding best practice at events like City Nation Place?
It is very important. Destination marketing and investment promotion are completely intertwined today. Even our Choose Topeka model is a program ran by GO Topeka, the economic development arm of the organisation. Choose Topeka is first and foremost a destination marketing vehicle designed to attract business and those looking to relocate for work.
And lastly, if you had an unlimited budget, what's the first thing that you would implement?
I would develop additional cultural, experiential, and artistic installations that could be used to market the city as a first class destination for people to live, work, and play among.
Further reading:
How talent attraction strategies are shaping the future of cities
How placemaking and policy innovation is revitalising city centres