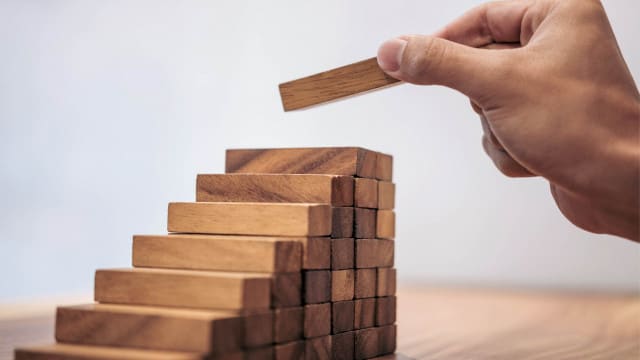 Strategy Toolbox
Why Country Brands need a more strategic structure
When countries are trying to create a Country Brand strategy, they frequently do it without a strategic approach in mind and often lack a proven methodology or model for doing so. In practice, these countries learn the process as they progress and consequentially make unforeseen mistakes. As they lack comprehension of this task's complex nature, they don't manage the process effectively.
Thus, using a tried and tested methodology or model for managing a Country Brand's development, planning and implementation is one of the most important parts of any Country Brand development project.
It provides a pathway for the development of the strategy, an understanding of the nature and scale of work to be undertaken and completed, and insights into the range of skills and experiences of key stakeholders that will need to be drawn on to ensure that progress is made.
Developing a methodology for your nation branding
A relevant and appropriate methodology also enables the country to realistically understand the time it will take to develop the strategy, the tasks that will need to be undertaken, and gain an accurate sense of the finance required to fund its development.
By adopting a strategic methodology, the country is much more likely to:
Create a Country Brand that commands wide support among its citizens, businesses, key stakeholders and the country's media;
Engage stakeholders in the process of creating the brand strategy and in the arrangements for its management and implementation;
Raise funds for investment in the strategy;
Positively engage the country's media to generate positive stories.
From Country Brand strategies being implemented through a strategic approach, such as those for Australia, Costa Rica and Israel, we note that they will typically have, at their core, a Country Brand management planning, development model and methodology covering many of the following elements:
Management of the process by a "Brand Partnership" or "Alliance" of key stakeholders from the public, private and civic sectors;
Research on domestic and international perceptions of the country;
Briefings for the stakeholders on the results of research into how the country is perceived, domestically and internationally;
Workshop(s) for the stakeholders designed to generate a number of alternative ideas to inform and drive brand development, taking into account the results of the perceptions research;
The selection of one idea for Country Brand development and the identification of existing and suggested proposals by the stakeholders that, together, might form the basis of a brand development and implementation action plan;
A marketing strategy and communications plan to inform audiences about the Country Brand's offers and the experiences;
A permanent brand management and implementation team, fit for purpose through appropriate training, with agreed roles and responsibilities.
Bottom-up country branding: Vibe Israel
A good example of an organisation that has adopted this type of strategic approach is Vibe Israel, an organisation that has evolved from its original purpose of bringing young US millennials to experience life in the country into a competent Nation Brand development, management and implementation organisation.
For this project Joanna Landau, the Vibe CEO, took a strategic approach to the entire project from initial research to inform brand development, through extensive consultation within Israel and with the Jewish Diaspora around the world, to a rigorous identification of a powerful central idea to drive the development of the Country Brand and an effective methodology for selecting On-Brand projects and actions, to the definition of key performance indicators.
Related reading:
14 steps to nation branding: a practical guide
Has the pandemic killed soft power?
The politics of space, culture, and placemaking on post-COVID place branding
The roadmap for sustainable recovery
Hall of fame: Best place branding and marketing campaigns