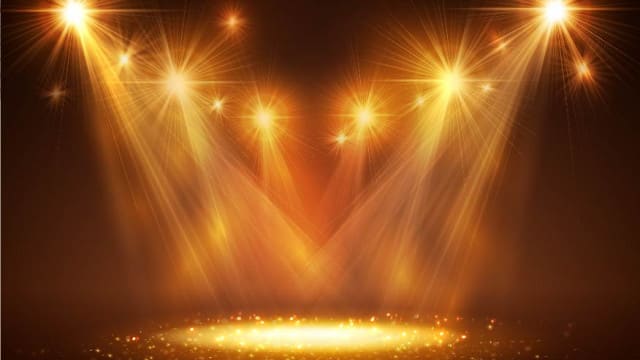 What Works
Hall of Fame: 23 of the best place marketing and place branding campaigns
Over the years, we've been privileged to see some of the best and brightest of place branding and place marketing campaigns from around the world. As we gear up for the 2022 City Nation Place Awards, we wanted to revisit this list to share some of our personal favourites from the City Nation Place Awards archive and to update it with the campaigns from last year that we just can't stop thinking about!


BEST CITIZEN ENGAGEMENT
Checkout 247 - Ministry for Foreign Affairs of Finland, 2018
Sometimes, the simplest idea is the most effective. And you can't get much simpler than a live-streaming of a grocery conveyor belt. On the eve of Finland's centenary independence celebration, the live-stream allowed a moment of togetherness for Finns to connect with people around the world to share the story of everyday life in Finland.


The key to revealing your regional identity? Listening. - Fort McMurray Wood Buffalo Economic Development & Tourism, 2021
Fort McMurray Wood Buffalo desperately needed to start sharing their own story, instead of it being dictated by outsiders. The team began an inside-out approach to identify the region's place brand – and it started with listening. In-depth interviews with a range of people identified a 'master story' that was then taken back to the community and refined based on their feedback. Ultimately, the team's measure for success was that any resident could speak about Fort McMurray Wood Buffalo and naturally touch on the strengths and assets in the place brand strategy framework – without ever having seen it. It's a textbook approach to both citizen engagement and developing a place brand strategy that will provide the foundation for Fort McMurray Wood Buffalo to build on over the next decade and beyond.
BEST COMMUNICATION STRATEGY
From "Come Back" to comeback - Discover Puerto Rico, 2018
In September 2017, Hurricane Maria devastated Puerto Rico just days after Hurricane Irma had also struck the Island. Puerto Rico had to convince tourists that the best way to help was by visiting the Island – positioning tourism as a powerful tool for economic development. Their success is inspiring in and of itself - but as the world looks towards recovery after the COVID-19 pandemic, their story is more important than ever.
Hän Honours – Ministry For Foreign Affairs Of Finland, 2021
Finland wanted to be known for its dedication to equality, but just telling people that 'Finland is committed to equality' won't cut it. Actions were needed to make a real difference. The team created the Hän Honours, named after 'Hän,' a Finnish gender-netural pronoun and an inclusive symbol for Finnish equal opportunity. Finnish embassies around the world were invited to award to people, groups, or organisations that are working locally to bring more equality to their surroundings. It's an acknowledgement and a thank you note from Finland to individuals who sometimes are working in difficult circumstances and might not receive much positive attention from their own governments. The campaign introduces Finland as a country of equal opportunities, and also puts greater goodwill out into the world.
Helsinki Freedom - Helsinki Partners, 2021
For Helsinki, one of the biggest challenges in attracting foreign talent has been low awareness of the city globally. That needed to change. The concept of Helsinki Freedom is value-driven and founded on the bold claim that Helsinki is the new city of the free, providing its citizens the kinds of freedom only possible through the Nordic model. The campaign is deeply rooted in Helsinki's DNA and also provided a way to showcase the everyday stories that make life in Helsinki so unique.
Looks like you need to let it out - Visit Iceland, 2021
We thought it would be hard to top Iceland's 'Hardest Karaoke Song In the World' campaign. Then in 2020 – with the world in lockdown and many of us confined to our homes – they launched a new campaign that encouraged people to scream their frustration out into the Icelandic wilderness. Speakers were placed at strategic locations around the island, and a website was created that would allow anyone around the world to record their yells and then see and hear them played out across glaciers, diamond beaches, and ice caves. It was quirky, innovative, and fun – and a fantastic way to introduce audiences to parts of Iceland that they might not have been aware of.
Remote Tourism – Visit Faroe Islands, 2020
Visit Faroe Islands have a history of innovative campaigns that capture the imagination of people around the world – whether that's taking on Google Maps or inviting 100 strangers to visit the islands as 'voluntourists.' Once again, though, they raised the bar with a campaign that invited people in lockdown to visit the island remotely – by sending commands to a real person who would walk, run, or jump in any direction you asked. Its interactivity immediately put it a head and shoulder above most other virtual tours, and the sheer ingenuity of the whole project just has to be applauded.
Vilnius: Amazing wherever you think it is – Go Vilnius, 2020
You'd think that it would be a major disadvantage if your target market didn't know where your city was located. For Vilnius, it was an opportunity to break the traditional destination marketing formula and showcase the city's spirit and sense of humour. The campaign only ran for a short period before the outbreak of COVID-19 halted marketing around the world, but the creative ambition behind the project ensures that the campaign made its mark and earned media allowed them to reach over 130 million people.
Welcome to GREAT Britain - The GREAT Britain Campaign, 2016
Image courtesy of The Drum
The GREAT Britain campaign is a stunning example of collaborative partnerships at their very best. Leveraging Britain's soft power assets, the GREAT Britain campaign capitalised on national anniversaries (such as the 400th anniversary of Shakespeare's death) to bastions of both Britain's private and cultural sectors. The lesson? Reach deep into your culture and share it with the world - some times the very things you need are right at your fingertips.
BEST USE OF DATA
The strategy for presenting Lithuania Abroad – Office of the Government of Lithuania, 2020
Since 1996, Lithuania has made several unsuccessful attempts to build a nation brand. Building on the lessons from these past attempts, the Brand Lithuania Group opted for a data-driven strategy to uncover what Lithuania's existing reputation was internationally at home. The detailed strategy has led to several successful campaigns and aligned the key stakeholders behind a single brand platform.
Chile's comparative perception panel study in key markets for a more data driven and multisectoral strategy – Imagen de Chile, 2021
Chile had a small budget, but big needs in terms of audience knowledge and understanding the impact of their work. To rectify this, the team carried out a perception study in target cities to understand where Chile currently ranked. As well as uncovering key insights from their priority markets and developing a base line from which to measure future place brand and marketing strategies, the approach also solidified the importance of Imagen de Chile's work and re-engaged key stakeholders in the place brand mission.
BEST USE OF DESIGN & PLACE IDENTITY
Brand Bergen, entered by Visit Bergen, 2020
Bergen was in desperate need of a new visual identity – the former wasn't made for digital surfaces, and the positioning of 'Gateway to the Fjords' suggested the city was a stop-over destination. As part of the re-design, a bespoke typeface was developed, inspired by the quintessential architecture of the region. The key to their success is in a 'show, don't tell' approach that ensures the spirit of the city lives and breathes in all their communications.
Take another look: Azerbaijan's country re-brand - Landor, 2019
Azerbaijan's 2019 re-brand challenged people to look again and discover the beauty and wonder of a country behind the stereotypes. The design identity parallels the contrasts of the country beautifully, and it's flexibility means the design can be adapted to any number of situations. And what's more, the bold vision has had real impact and changed perceptions of potential travellers across the globe.
Vauxhall London, entered by Anatomy Brands, 2020
Vauxhall is part of Europe's largest regeneration area, but it also has a unique history. A new design identity bridges the gap between past and present by blending the punk elements of their music scene with original illustrations of performers from Vauxhall's heyday as a Pleasure Garden. It's eye-catching, it's bold, and the jaunty personality the design brings to the place rings authentically true. They've truly captured the heart and spirit of the area whilst bringing a warmth and playfulness to the design.
Zuidoost, Amsterdam's fastest changing city district - Zuidoost City, 2021
Creating a visual identity that works for an entire community is a mammoth ambition. But that's what Zuidoost set out to do with their new design strategy. Residents of Zuidoost, a district of Amsterdam, have roots all over the world, with over 130 different nationalities represented. The visual identity had to radiate the pride that connects residents (both old and new) while emphasising the unique character of the region. A new, open-source design allows everyone to make the design their own by using their own colours and language – whether that's to represent their home country or a company brand. An identity that has been created that works for a person and for a community.
BEST USE OF SOCIAL MEDIA
Codenhagen Challenge - Copenhagen Capacity, 2018
Talent is one of the constant challenges for cities and nations. Copenhagen had a novel response to their talent requirements. Through a comprehensive influencer campaign, the city launched a series of coding challenges. As well as raising the profile of the city as a centre of tech innovation, the challenge gave Copenhagen access to a pool of engaged and talented IT professionals - all of whom had an interest in working in the city.
Dreaming of one day – Wesgro, 2020
2020 saw any number of destination marketing campaigns that focussed on dreaming of the day you'd be able to travel internationally once more. The Western Cape took this idea one step further – by actually encouraging people to dream about the region. A multi-platform approach used visual cues and possible itineraries to keep the area top of mind, but the real genius is in their podcast series. Soundscapes of whales in Gansbaai, horseback riding in Stellenbosch, and sipping tea in the historic Bo-Kaap were designed to sooth potential visitors as they drifted off to sleep.
Looking back to look forward: How we used history lessons to influence behaviour change – Doncaster Council, 2020
What do social distancing and an exploding whale have in common? You'd be forgiven for thinking there couldn't possibly be a link between these two, but nonetheless, they were critical to Doncaster's viral success. A series of tongue in cheek twitter threads used historical anecdotes to encourage people to adopt better practice during COVID-19 and put a light-hearted spin on an incredibly serious message. Absolutely iconic.
There's no nightlife in Utah - Visit Salt Lake City, 2018
In May 2017 one of players from the NBA playoff was asked if they'd prefer playing the L.A. Lakers or Utah Jazz and said, "The Lakers. There's no nightlife in Utah." A damning statement, but the Visit Salt Lake team, however, saw a fleeting opportunity. Their tongue-in-cheek video response shared some of the diverse highlights of the Salt Lake City nightlife - all under the headline "There's nothing to do in Salt Lake" and the local community quickly caught on and began to share their own stories. Why do we love it? Because it shows that there's an opportunity in everything if you have the daring and creativity to seize it and make the moment your own.
PLACE BRAND OF THE YEAR
Eindhoven - Eindhoven 365, 2018
The place branding strategy of Eindhoven is a long term project: to serve the community of Eindhoven, to create economic value and future-proof the city. But its true legacy is in the civic pride it has encouraged in its citizens. The versatile design can be found throughout the city - even on the residents as locals share the pride by having the design tattooed!
Our brand essence - essential Costa Rica, 2019
The Costa Rican place brand strategy is a holistic approach that shapes and directs all their actions with inter-institutional collaboration as the foundation of their efforts. Their journey from tourism brand to nation brand is inspiring, and with an ambitious decarbonisation plan by 2050, we're excited to see how their place brand can continue to provide resilience and direction.


Tamaki Makaurau Auckland is Calling – Auckland Unlimited, 2020
While 'Brand New Zealand' resonates globally, the country's largest city and economic hub is less well known. Through comprehensive research, the city four key pillars to shape the way they communicated with the world and to help close the narrative gaps they identified between the perception of Auckland and their everyday reality. The strategy integrates Auckland's Maori identity into their broader place brand approach and united stakeholders under the new brand. Launched in lockdown, it's also providing the framework through which the city is planning their recovery.


Tasmanian - Brand Tasmania, 2021
For generations, mainland Australians mocked Tasmanians for being unsophisticated, yet tourism to the region had increased exponentially, small businesses have created an artisanal economy and culture, and they're self-sufficient in renewable energies – but Tasmanians didn't know how to talk about this. After interviewing over 400 Tasmanians one-on-one, the team identified a consistent, powerful story – 'the quiet pursuit of the extraordinary.' The place brand strategy is uniting the community behind a new purpose and also owns their historical mistakes and challenges while shining a light on the present.
The City Nation Place Awards are now open! Enter by Thursday 8 September for your chance to win.
Purchase the latest City Nation Place Awards Showcase to access all the latest best practice case studies in place branding.
Related reading
Place2Place: The place branding and marketing podcast
The politics of space, culture, and placemaking on post-COVID place branding
Rethinking place attractiveness in the fallout of COVID-19