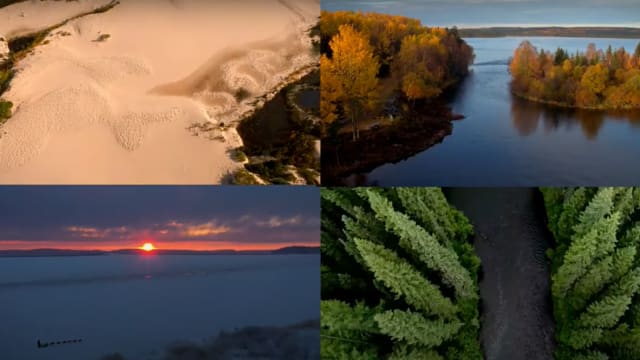 What Works
How Fort McMurray Wood Buffalo engaged their community in their regional identity
For the past 20 years, Fort McMurray Wood Buffalo's reputation has been dictated by outsiders, with locals left saying, 'that's not us!' The region needed to start proudly sharing what they were instead of what they weren't, and so the team at Fort McMurray Wood Buffalo [FMWB] started on the region's first attempt to proactively manage the region's identity and reputation.
They wanted to attract people who shared their community's values, but this can only be done if the image shared externally is a true reflection of what's inside. The team began with an inside-out approach to identify the region's place brand – and it began with listening.
The key to success? Listening.
In-depth interviews with a wide range of people from across the region was used to develop a 'master story' that captured the feeling and essence of the region. This was then bought back to the community where they changed words, re-ordered the story in terms of importance, and wrestled with it until everyone could say 'this feels like us.' Community engagement takes time, especially during a pandemic, but an inclusive process is just as important as outcome. Due to COVID-19, they optimised online engagement; while effective for in-depth conversations and focused feedback, it also provided the benefit of cost and time effectiveness engaging with hundreds. The team's measure for success was that a resident could speak about FMWB and naturally touch on the strengths and assets in the place brand strategy framework - without every seeing it.
Launching the brand
The team found themselves ready to launch the place brand – and in the middle of a global pandemic. The most crucial step was launching it locally first; they needed the communities championing the strategy – breathing life into it – before sharing it with the rest of the world. Workshops, in-region advertising campaign, a community toolkit, and a direct mail out to the residents all helped to introduce the residents to the new positioning they'd helped to create.
In one month, the total paid media impressions hit 11.5 million, and their unique reach goal of 30,000 was tripled, reaching 102,000. But of course, a place brand is a long-term initiative, and before launching the strategy, the team completed a baseline brand equity measurement to identify their starting point as they track their reputation over ten years. As they move forwards, the focus will remain on engaging residents in their place marketing efforts – but the region's largest place brand partner, the municipality, has already integrated the place brand into the Municipal Development Plan and is beginning to implement it in public spaces such as a new downtown revitalization community park.