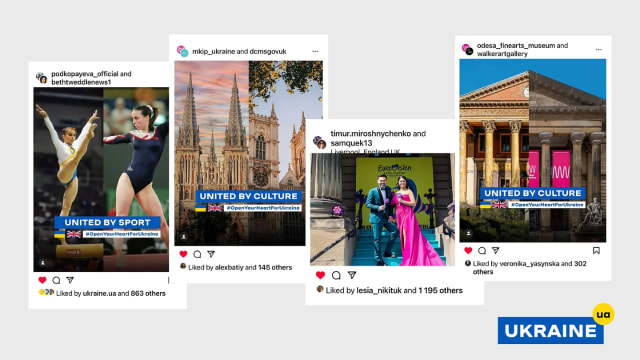 Ukraine's #TheUnityWave
Entered by: BRAND UKRAINE NGO
The Eurovision Song Contest 2023 was scheduled to have been organised in Ukraine as Ukraine won Eurovision 2022 in Turin, Italy, but Russia's full-scale invasion of Ukraine threatened the security of teams and guests.
The United Kingdom proposed to host the event in Liverpool on behalf of Ukraine. The UK and its people showed great support and solidarity by co-organising the song contest with Ukrainian production teams, including Ukrainian hosts and performers, and giving online and offline platforms to showcase the uniqueness of Ukrainian culture.
To access please sign in.