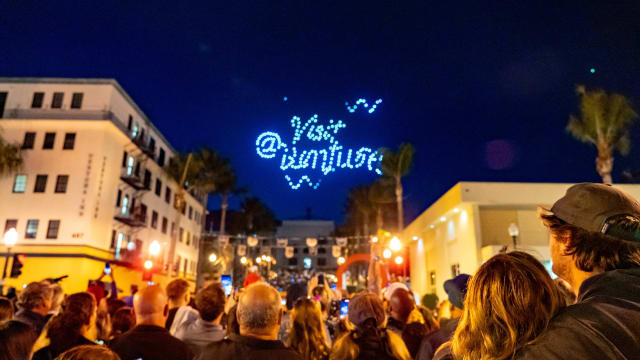 A Small-Town Story of a Big-Time Event
Entered by: Visit Ventura
Most thought that the team were crazy to bring the world's largest extreme sports competition to their piece of the California coast. Organising a transportation plan to get thousands of visitors to town in an eco-conscious way, creating activations to stimulate local businesses, and scheduling an entire marketing campaign with social media promotion and press release - all in just eight weeks- seemed impossible. But they were up to the challenge. They wanted to prove that a small beach town could host an event like the X Games [XG] successfully. Their relationship with XG began in 2019. Whilst the pandemic shut down live events, it didn't shut down the opportunity to build strategic partnerships. They attended XG events throughout the pandemic, and when XG was ready to entertain live events again, Ventura was ready.
However, another challenge presented itself: ESPN was selling the XG brand, and it was just finalised in October 2022. New players who didn't know the brand or understand how much Ventura aligned with XG were now at the table. It was a race against the clock but one that the team had spent years preparing for. Bringing the X Games to Ventura meant a plethora of things. The goals behind hosting the XG were threefold: impressive economic impact to the local economy, engaging local businesses and community, and elevating the destination to a beach town that has the capability to host a large-scale event that perfectly matched the brand and ethos successfully. The economic value of bringing such an impressive event to town was a once-in-a-lifetime opportunity. In 2019 (the last in-person summer XG in Minneapolis) the XG brought $53 million in economic impact. Hosting an international event would boost the local economy in ways they'd never experienced before. The XG would also bring media exposure that a small DMO could never buy (media value was over $50m in 2019). The XG finals weekend was streamed online and live broadcasted for 16 hours on ESPN, ESPN2, and ABC. The team knew what that kind of media exposure would mean for years to come. Broadcasted TV content would inspire fans from across the globe to discover Ventura themselves. They told the Ventura story through curated content that was used by TV commentators and athletes (including Tony Hawk and Salema Masekela).
To access please sign in.