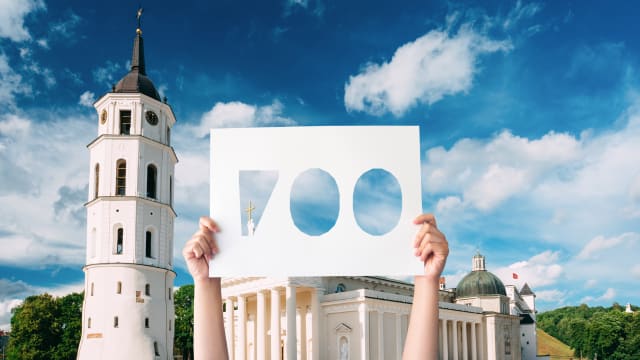 Vilnius 700th anniversary
Entered by: Go Vilnius
Vilnius, the capital of Lithuania, celebrates a historic milestone in 2023—its 700th anniversary. In 2021 only 29% of Vilnius' residents and 15% of Lithuanian residents knew about the upcoming birthday. Therefore, the celebration created a unique opportunity to boost citizen engagement and bring together tourism, event planning industries, cultural and business sectors to devise an intense, culturally rich, and unprecedented three-year program Vilnius: 700 Years Young.
Vilnius set up ambitious goals for the anniversary—spiking up resident interest, announcing the festivities at national and global levels, and inviting global travellers. The city needed to overcome challenges like short preparation time to create and implement numerous city-wide initiatives, low budget, and the lack of global examples to guide throughout the years-long celebration. The programme had to appeal to numerous stakeholders: Vilnius City Municipality, national government institutions, and subordinate institutions in Lithuania, embassies in other countries, and residents. The post-pandemic period called for planning the entire program in three different scenarios: full-on restrictions for events, partial and no restrictions. When the war in Ukraine started, the programme was once more changed to include initiatives to support Ukraine and its refugees relocated in Vilnius.
To access please sign in.