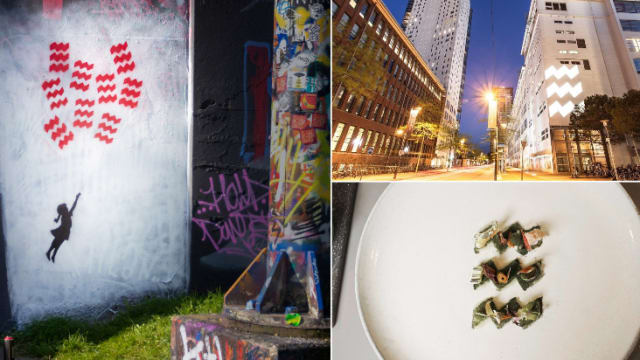 What Works
Eindhoven's place brand journey
Place Brand of the Year Winner, 2018. Entered by Eindhoven 365.
The future of Eindhoven is dependent on the attraction of top tech and design talent. Eindhoven had to become more noticeable and appreciated internally and externally. The city was limited by the turbulent economic history of well-known businesses in Eindhoven like Philips Electronics and DAF Trucks. Therefore, a management structure was created to work on and invest in the image and reputation of the city of Eindhoven - and above all, to raise self-esteem within the community itself.
The citizens of Eindhoven selected their three most ambitious domains: Technology, Design and Knowledge, abbreviated TDK (also once a competitor of Philips) and the activation of the strategy is based on unconventional urban experiences, on creating and supporting on-brand events like Dutch Design Week and Dutch Technology week gaining international press coverage. A single brand has been created for the municipality and marketing based on the mentality of the city: as an open-source brand and based on co-creation for gaining maximum support and collective ownership. The team embarked on building a brand with their own creative talent with 15 designers working in a "virtual Design Agency" set up by city marketing organization which resulted in a single identity for the city marketing and municipality communication, giving back to the community the tools and themes to activate the brand.
Surpassing the competition
The global competition for top engineering and creative talent is fierce and Eindhoven is a relatively small city. To make the world curious about a small place like Eindhoven – barely 230,000 inhabitants – required a cunning approach. The heart of the strategy is to be the unconventional city - the mentality that shapes the thinking of designers and engineers – positioning Eindhoven as a great place to work, live and contribute to social and technical challenges.
The place branding strategy of Eindhoven is a long term project: to serve the community of Eindhoven and to raise self-esteem of the inhabitants as well as creating economic value and make local society future proof. The local citizens democratically selected the key strategy choices and our research shows that they are measurably happy with the results after five years of work. The mid-term evaluation of the strategy showed real impact in international media and economic growth through increase of visits to the city for work and leisure. An audit showed significant awareness changes and support for Eindhoven as the city known for design & technology.
Eindhoven has come from afar. Struggling with its economy, transforming its industry and mending its image and aiming to compete globally. Eindhoven is now a melting pot of tech and design savvy talent where over 140 high-tech companies and institutes are located, now #2 economy of Holland.
Interested in entering the City Nation Place Awards? Find out more here.
Related reading:
International case study: how Eindhoven turned its fortunes around with a clear vision and cohesive place brand strategy
9 'stay home' campaigns rooted in place brand DNA
Hall of fame: 15 of the best place branding campaigns
The politics of space, culture, and placemaking in post-COVID place branding