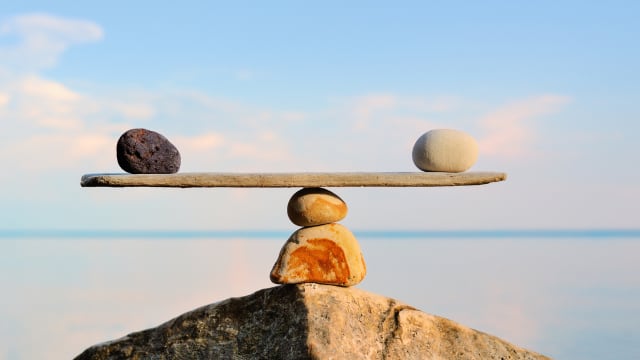 What Works
Six places that are living their sustainable values
When we talk about sustainability in place branding, it's a little more involved than simply addressing our environmental impact. Yes, that's a key part. But it's also about ensuring the long-term economic and social sustainability of your strategy.
These can be tricky topics to get right. People are getting more savvy and are quick to call out organisations who aren't walking the talk. However, if you can embed your sustainable values throughout your organisation and ensure that your strategy is reflective of your community, it's possible to make real impact with your approach.
Here are some top examples of how cities and nations around the world are making sure that they're living their sustainable values to lay the path for a more resilient future.
Overtourism to voluntourism: Faroe Islands
After a series of viral marketing campaigns, several locations in the Faroe Islands were feeling the impact of the increased tourism. What's more, locals were beginning to voice their concerns about the negative environmental impact that this tourism was causing.
To respond, Visit Faroe Islands launched an initiative to 'close' the islands to tourists for a weekend. Through a PR and social media campaign, people were invited to apply to join local residents for the weekend as 'voluntourists' (a portmanteau of volunteer tourist) and aid in the maintenance of popular locations across the islands. Locals and tourists came together to create walking paths, construct viewpoints that help preserve nature, and erected signs that would help with way-finding.
Why we love it:
Where to start? This campaign helped address some of the challenges they were facing across the island, re-connected locals with the value tourism can create for a community, and raised awareness around sustainable tourism approaches. And all with zero media budget. It's a great example of how actions really do speak louder than words.
Redefining your metrics for success: Amsterdam
Amsterdam is pioneering new strategies for sustainable decision making – including being the first city to adopt Kate Raworth's Doughnut Economics model in 2020. The model embodies a paradigm shift that encourages cities to seek balance rather than seeking continual economic growth. Instead, governments should work to ensure that all their citizens have their core needs met for a happy, healthy life while staying within environmental constraints that will protect our planet.
"When I started in 2006, we aimed for more visitors, more inhabitants, more businesses, more conferences etcetera etcetera," Geerte Udo, CEO of amsterdam&partners said at our 2019 Global conference. "Now we said, the residents are the priority. [Cities are] there to live and to work. And if you do it very well, you attract visitors that bring profit for your locals and your businesses. And that is still of value – but you have to make sure that you attract the right visitors and the right businesses, so they add value. And the biggest shift is that value is not only money."
Why we love it:
By redefining what 'success' looked like for the city, amsterdam&partners and the city government are able to develop a more balanced approach to developing the city. By putting residents in the focus, Amsterdam can lay the path for more sustainable development where residents, visitors, and businesses can exist and thrive in harmony.
Measuring the carbon footprint of tourism: Valencia
As part of its commitment to be a carbon-neutral destination by 2025, Valencia has become the first city in the world to verify the carbon and water footprint of tourism in their destination – and they're also providing people with the tools to offset and reduce their own emissions.
As well as identifying the carbon emissions of key stakeholders throughout the city, visitors can check their carbon footprint using a pioneering new digital system, the CarbonBot app. Smart tags record the emissions of each organisation and individuals can make informed choices about where they eat, sleep, and relax in the city.
Why we love it:
Valencia is taking clear steps to empower individuals to make better, more sustainable choices – and they've also provided easy ways for travellers to offset their carbon footprint by funding local projects. In doing so, they're also encouraging businesses to join the sustainable revolution by directing the consumer purchasing power towards more environmental choices. Plus, by collecting this data the city has developed a clear baseline from which to measure the impact of their actions and demonstrate how the city is working towards their sustainable development goals.
Supporting community wellbeing: Brent Cross Town
To many Londoners, Brent Cross was best known for its shopping centre – but an ambitious redevelopment is underway to change that. As well as putting the focus on environmental construction and enabling residents to live low-carbon lifestyles, the team behind the redevelopment are rethinking what community wellbeing could look like.
Sport and play are key pillars to the redevelopment, but the team at Brent Cross are determined to embed diversity and inclusion in their approach. "Focusing on the health, safety, and inclusion of young people tends to work for people more generally," shared Nick Searl, Partner at Argent Related and joint lead on the redevelopment. "That's particularly important when we are talking about the older generation at the other end of the spectrum… And really important, how do you create a big park and playing field where people who don't normally participate in sport at all feel comfortable to come along and are encouraged to be more active – just by being there?"
Underpinning the strategy is the Flourishing Index which the team are developing in partnership with Manchester University and Buro Happold to understand what the situation is today for local people – both in terms of individual wellness but also the health of the community at large. This information will then be used to support the development and operation of Brent Cross Town, and as they continue to do the research, they're developing feedback loops to help them benchmark their work and improve for the future.
Why we love it:
What's not to love? The redevelopment has environmental sustainability at every touch point, and the focus on community wellbeing promises to lay the foundations for a healthy, thriving place.
The community and local businesses are a core part of this sustainable journey, and the Flourishing Index will continue to measure the impact of the redevelopment and inform future decision-making.
Events with a legacy: Copenhagen
If we're moving beyond metrics of 'heads in beds' and 'expenditure' and towards something that prioritizes quality of life, what does that mean for events? For Copenhagen, the solution is legacy and impact.
"I think that legacy is the new bottom line," explained Kit Lykketoft Director of Conventions at Wonderful Copenhagen. "It's not only a shift towards a new way of working in the industry, but it also contributes to academic, to business, to societal recovery by using congresses as a leaver to inward investment, collaboration, fostering new research studies… All of these are paramount to the recovery of the world."
The Copenhagen Legacy Lab seeks to integrate international congresses held in Copenhagen with local residents, business and academy. This could include white papers, providing opportunities for students or locals to attend an open forum, sharing recommendations, connecting local communities to new resources, or anything at all that seeks to connect the dots between the vision and mission of the event organisers and that of the city.
Why we love it:
As event organisers, we could be a little biased on this, but it's an inspiring approach. Consumers are increasingly looking for purposeful business and seeing that re-worked for the event space is fantastic on its own, but it also creates a virtuous circle that benefits all the groups and encourages businesses to think about the lasting environmental, social, and economic impact of their events.
Rooting your strategy in culture: New Zealand
The strategy underpinning The New Zealand Story is based on three core pillars: integrity; resourcefulness; and 'kaitiaki,' a Māori concept that means 'custodian' or 'guardian.' New Zealanders are kaitiaki, and as such, are responsible for protecting and preserving the environment around them for future generations.
Destination stewardship is a huge part of New Zealand's ethos, but it's also indicative on how they're working towards protecting and preserving the culture of the indigenous Māori communities. "We are still uncovering our knowledge of our indigenous culture," shared former Director of the New Zealand Story, Rebecca Smith, on the first episode of our Place2Place podcast. "So from a place branding perspective, we tread that path very carefully because it is not an asset to be used to promote a country, you know – it has to go so much deeper than that. It has to be embedded in the story in an authentic manner."
Why we love it:
Authenticity is the name of the game, and New Zealand have knocked it out of the park. The Māori language is interwoven throughout the communications from the government and place branding teams, and – importantly – Māori communities are leading this conversation. While there's always more work to be done from a diversity and inclusion perspective, the steps that New Zealand have taken are enabling them to support and nurture voices that have historically been marginalised and making all communities an integral part of New Zealand's story going forwards.