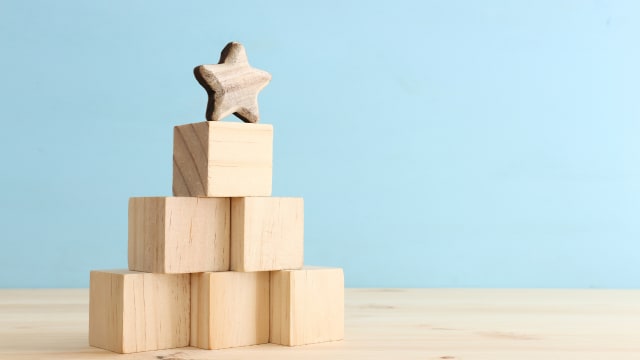 Trends & Ideas
What makes a top performing city brand? Nashville and Honolulu tie for first in Ipsos' newly launched ranking of mid-tier US cities.
There are a number of different Indexes and Rankings designed to aid cities and countries in benchmarking their performance across different areas – unpacking which ones are most relevant to your own strategy can be a challenge, which is why we created the ultimate guide to explain the methodologies of different place rankings and how they are intended to be used.
There are several indexes and rankings available and made to assist cities and countries in benchmarking their performance and identify 'where they stack up' in comparison to like-minded or aspirational places. The problem with existing diagnostic toolkits? They can be dominated by the bigger and more established players, making it harder for smaller places to measure their own performance. To combat this, Ipsos has developed the Anholt-Ipsos Mid-Tier US City Brand Index. By applying the rigorous methodology and framework of the larger global City Brands Index to smaller, but recognizable US cities, the newly launched Mid-Tier US City Brands Index examines fifty smaller cities across the USA, looking at domestic awareness and perceptions across six dimensions: Presence; Place; People; Prerequisites; Pulse; and Potential.
| | | |
| --- | --- | --- |
| Presence: This looks at aspects of familiarity and world contributions, such as landmarks, events, cultural diversity, and more. | Place: This includes climate, and whether the participants consider it to be a clean or attractive city. | People: This explores perceptions of the community – how the residents are perceived, if participants believe they could fit in with the culture, and whether they would feel safe in the city. |
| Prerequisites: This focuses on the foundational requirements, such as affordable accommodations and availability of public amenities. | Pulse: For this dimension, participants were asked whether they considered the city to be an interesting place to visit or live, with focus on different areas such as design, arts, nightlife, food, and more. | Potential: Finally, this looks at what opportunities participants believe the city offers, including whether they think they could find a job or if it would be a good place to do business or get a higher education. |
"Mid-Tier US cities are currently seeing an influx of overall interest, tourism, and relocation. By taking the power of the Anholt-Ipsos City Brands Index and applying it to smaller cities, it allows these cities an opportunity to understand and manage their reputation and provide a competitive benchmark and actionable insights that may otherwise be out of reach," shared Moriya Bobev, Account Manager at Ipsos. "By using the breakdown of score and rankings, cities are able to identify which measures should be prioritized for targeted efforts to improve and emphasize in strategic goals and marketing. It also can be beneficial to these cities to understand broader public perceptions and how they compare to peers."
The full ranking will be revealed at City Nation Place Americas this June 8th, but we're delighted to be able to give you a sneak peek of the top-line findings.
Top-10 cities on the Mid-Tier US City Brands Index
Nashville and Honolulu share first-place overall in the Index, with Orlando, Las Vegas, and Denver, rounding out the rest of the top-five.
| | |
| --- | --- |
| Nashville | 1 |
| Honolulu | 1 |
| Orlando | 3 |
| Las Vegas | 4 |
| Denver | 5 |
| San Diego | 6 |
| Miami | 7 |
| Austin | 8 |
| Charleston | 9 |
| Phoenix | 10 |
Across all the cities, Nashville stands out as the only city to make the top-ten across all indices; its lowest rank is on the Potential Dimension [#8], and it is also the only one of the top cities to also rank in the top-ten for affordability index.
Interestingly, there are some clear demographical differences in the perceptions of these cities. Orlando and San Diego rank outside the top-ten among Americans aged 18-34, for example, coming in 17th and 29th, respectively for that age group. In contrast, Miami and Austin jump up into the top-three for this group, while Austin places outside the top-ten entirely for Americans who are 55 or older. Some of this difference is driven by the fact that 18–34-year-olds rate Austin much higher in terms of their desire to visit, and Miami is noted by the same age group as somewhere they would desire to work and live [#3].
Where do Americans most desire to work and live?
The Index also breaks down desire to work and live in different mid-tier cities across the USA – and on this metric, Honolulu beats out Nashville for the top spot. The top-ten also sees some substantial reshuffling from the overall winners, with four new names entering the list: Charlotte; Virginia Beach; Seattle; and Tucson.
| | |
| --- | --- |
| Honolulu | 1 |
| Nashville | 2 |
| Charlotte | 3 |
| Charleston | 3 |
| San Diego | 5 |
| Austin | 5 |
| Denver | 7 |
| Virginia Beach | 8 |
| Phoenix | 9 |
| Seattle | 10 |
| Tucson | 10 |
Broadly speaking, all the cities that make up the top-ten list for desire to work and live also rank highly for the potential to do business, on safety, and affordability – all key drivers for where people would consider relocating to. There are a number of demographic variations as well. Austin and Miami are once more much highly regarded by 18–34-year-old Americans, while that same age group ranks San Diego substantially lower [#31 out of the 50 cities benchmarked]. Those between 18-34 and 34-54 also place Atlanta in the top-ten [#10 and #3, respectively], whereas it falls in the second half of the ranking for those over 55.
Where do Americans most desire to visit?
Again, Honolulu leads Nashville to the post for the place that Americans most desire to visit. However, this list more closely resembles the overall top-ten, with only New Orleans and Charlotte appearing as new contenders.
| | |
| --- | --- |
| Honolulu | 1 |
| Nashville | 2 |
| New Orleans | 3 |
| Las Vegas | 4 |
| San Diego | 5 |
| Orlando | 6 |
| Phoenix | 7 |
| Denver | 8 |
| Miami | 9 |
| Charlotte | 10 |
All of the cities above also ranked in the top half of the Pulse Index, with only Phoenix [#15] and Charlotte [#20] not making it into the top-ten for that dimension. In terms of demographic variations, Austin again ranks much higher for 18–34-year-olds, moving from an overall average of 12th to 6th for that age range. However, this younger demographic is also much less interested in visiting Denver, Orlando, San Diego, and Charlotte than their older counterparts, with all four of these cities dropping out of the top-ten.
To learn more about the Anholt-Ipsos Mid-Tier City Brands Index findings and subscription options, please contact your local Ipsos representatives, Jason McGrath or Moriya Bobev at Jason.McGrath@ipsos.com or Moriya.Bobev@ipsos.com.
Join us in New Orleans - #3 on the list of places to visit! – this June 7th-8th for City Nation Place Americas, where Ipsos's Moriya Bobev will be diving deeper into this research and unpacking the drivers which determine whether people wish to live in or visit your place so that you can shape your strategy accordingly. Learn more here.
The cities measured in 2023 are as follows, listed by region:
Northeast: Buffalo, Jersey City, Philadelphia, Pittsburgh, Providence
Midwest: Cincinnati, Cleveland, Columbus, Detroit, Indianapolis, Kansas City, Milwaukee, Minneapolis, Omaha, St. Louis
South: Atlanta, Austin, Baltimore, Birmingham, Charleston, Charlotte, Houston, Jacksonville, Little Rock, Louisville, Memphis, Miami, Nashville, New Orleans, Oklahoma City, Orlando, Raleigh, Tampa Bay, Virginia Beach
West: Albuquerque, Anaheim, Anchorage, Boise, Boulder, Denver, Honolulu, Las Vegas, Oakland, Phoenix, Portland, Salt Lake City, San Diego, San Jose, Seattle, Tucson