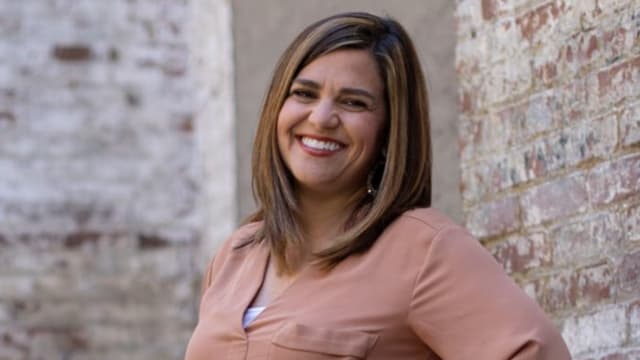 In The Spotlight
Putting residents at the centre of your place marketing
Cleveland, Ohio, has the same challenge as many places – they want more people to love Cleveland the way that their residents do. Before she joins us as a judge at the CNP Awards this year, Hannah Belsito, Chief Experience Officer for Destination Cleveland, caught us up on how they're providing residents with a platform to showcase their passion for Cleveland.
Thanks for joining us, Hannah! I wanted to start with your podcast series, 'Legends of The Land,' and 'The Land for Life' video series – both of which elevate Clevelanders as storytellers for the city. What was the impetus behind the strategy?
Our destination marketing team wanted to showcase the authentic side of Cleveland - the side that Clevelanders are so passionate about. We also wanted to hear from more voices in our community. Cleveland's greatest asset is our people, and we wanted our people to be the value proposition of the video and to hear from the community itself.
Destination Cleveland should not be the only ones telling our story, because the truth is, the authentic stories come from all the hard working, passionate and determined people that make this city what it really is: a great place to live and work.
What's your best piece of advice for a city, region, or country that is looking to launch a series? How do you go about crafting a unique proposition for different media channels?
Do the hard work to understand your audience and stay relevant to what they want to hear. Give them stories and inspiration they may not be looking for or didn't even know they wanted. Find ways to inspire and allow people to dream about their next get-a-way through creative and thoughtful efforts.
You've also just launched 'Move to Cleveland' as part of a talent attraction strategy by the Cleveland Talent Alliance. What challenges did you face when bringing together different players from across the city to craft this strategy?
We're proud to have 12 public, private, and non-profit organisations committed to working together to attract talent to Cleveland. So far, the biggest challenge has been narrowing down the information available for talent and highlighting it in easy-to-find places. We're fortunate to have many organisations providing valuable information about our schools, neighbourhoods, civic engagement, industries, career opportunities, and more. But most of that information lives within different organisations or on different websites.
The key has been having a dedicated Cleveland Talent Alliance Director, Sara Greicius, doing the work to understand what talent looks for and wants from relocation resources and curating that information from local experts and organizing it in one place. We're grateful our community has been willing to share their content and look forward to our continued evolution over the next year to improve perceptions of the land for life.
One of your big targets is to improve perceptions of Cleveland among key audiences. How are you looking to measure your progress in this area?
Since the launch of our visitor-facing destination brand in 2014, Destination Cleveland has focused on changing the perception of Cleveland among our target audiences of meeting planners & attendees, leisure travellers, and residents. Our first step was establishing our baseline. With each audience, we continue to regularly conduct perception research to measure our impacts, and we're proud to share that we're moving the needle in big ways:
Meeting Planner Perceptions Impact: By 2022, Cleveland was among the top 20 cities (17 of 40) that meeting clients would recommend to their peers as a place to host a meeting. In 2012, we weren't even on the list. (Watkins Research Group)
Leisure Perceptions Impact: In 2015, only 33% of potential visitors would consider Cleveland. As of 2020, that number had increased to 43%. (TNS Global)
Local Perceptions Impact: In 2015, only 54% of residents would recommend their hometown as a place to visit. By 2021, we were at 81%. (TNS Global)
Can you share a little about why you think the Awards are important?
Placemaking matters. Destinations, towns, cities, regions, and nations of all sizes are competing every day for consumer attention to attract visitors, talent, and investments. At the core of this decision-making is people. People are searching for places built for them to be themselves - to be seen, to be heard, to call home. It's important to uplift places that are listening to their residents and customers and making places that matter to them.
What would you consider to be a must-have component of a winning entry in the City Nation Place Awards?
There are no new ideas. Places need to understand the context & history of their place and adapt campaigns, interventions, activations and experiences to capitalize on their uniqueness. For me, winning entries should demonstrate how their work reflects the unique assets and identity of their places.
Hannah will be joining us as a judge at the City Nation Place Awards 2023. Enter before September 7th to celebrate the success of your team and to have your work reviewed by a jury of your international peers. Find out more about the City Nation Place Awards here.