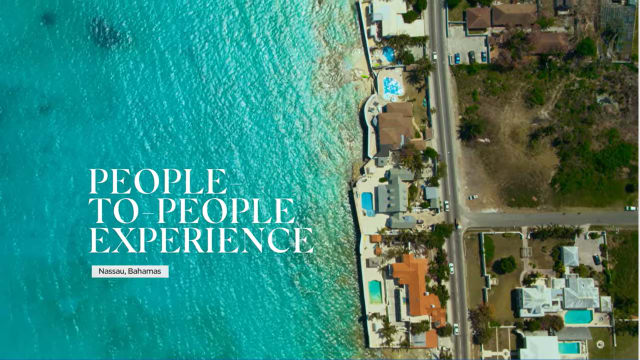 People-to-People Experience
Entered by: The Bahamas Ministry of Tourism, Aviation, and Investments
The Bahamas is a popular Caribbean destination that offers beautiful beaches, rich culture, and diverse attractions. However, in recent years the islands have faced challenges that have impacted the tourism industry including the COVID-19 pandemic, hurricanes, and environmental issues.
Furthermore, a significant challenge for The Bahamas has been the competition and differentiation from other Caribbean islands. Whilst The Bahamas indeed boasts some of the world's most beautiful beaches and waters and ranks as one of the best Caribbean destinations for culture, entertainment, culture, culinary and adventure, The Bahamas Ministry of Tourism, Investments and Aviation (BMOTIA) wanted to further demonstrate the deeper attributes of the islands and showcase the culture that is so intrinsic to The Bahamas.
To access please sign in.