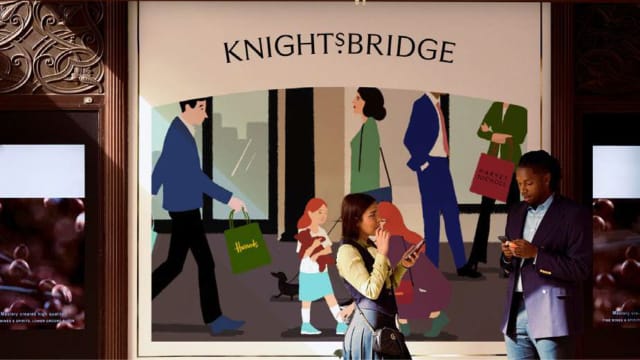 Knightsbridge, London
Entered by: Anatomy Brands Ltd
Knightsbridge was seen as a destination purely for luxury shopping, accessible to only the world's wealthiest. But like everywhere, changes in catchment, demographics, footfall patterns, and consumer behaviour were all having an impact. The area's visual appeal had also suffered with building works, a poor street-level experience, and no curated tenant mix. The abolition of Tax-Free shopping was a further blow. The area needed to leverage its reputation for high standards in a new way, repositioning beyond purely luxury retail, broadening its appeal, engaging those working in the area and the residents that create its unique residential feel.
As new developments reached completion and new flagship stores opened, a more coordinated effort on tenant mix, public realm, and investment was needed to maintain economic vitality in the future - attracting further investment and more diverse audiences. But the days of 'build and they will come' are over. A unifying brand platform and identity to engage new and existing audiences was needed, telling its many stories, shining a light on its characters and eccentricities that make it special. Given that Knightsbridge is known internationally as the home of finery, attracting some of the world's most discerning aesthetes, beautiful, considered design really mattered.
To access please sign in.