Hans Eckerström
Keystone Advisers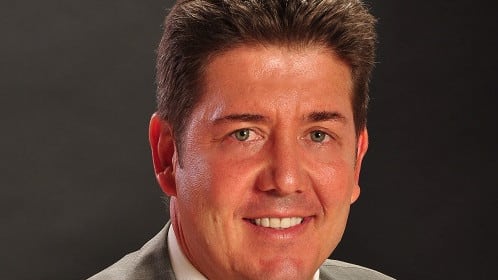 In The Spotlight
Interview with Paul Sloan, CEO of Tahiti Tourisme
You have been the CEO of Tahiti Tourisme for 3 years – what's the best thing about your role and what have you found to be the greatest challenge since you joined?
With governmental changes we had several Ministers of Tourism in 3 years, so that created certain challenges with the differences in vision, but we have now reached a stability that is much more conducive to looking forward and we are very happy about that. By far the best part of my job is working with a dynamic and motivated team that comes to work every day eager to promote their destination and share their culture. That, and my office is in Tahiti... ;-)
What do you see as the key difference between place branding and place marketing?
Branding is creating the plot, marketing is telling the story.

Tourism is a considerable driver of economic fortune for Tahiti – how does your team work with the Tahitian Government and collaborate with other departments, such as investment promotion and economic development?
We are using digital tools to highlight and share cultural heritage, so we have developed a unique convergence between our Minister of Tourism, the Minister of the Economy and the Minister of Culture. This alignment of purpose has proved highly beneficial across our objectives.
Is engaging with the private sector important to Tahiti Tourisme?
Extremely, the private sector is a key partner for us. Tourism is an economic activity, so we tell the stories of the destination and then connect buyers with sellers.
Does the team at Tahiti Tourisme focus on engaging citizens in the place branding and destination marketing strategy? What are your challenges in this regard?
We recently changed branding direction to tell a broader, richer story of the destination's diversity, highlighting the people and their culture. The challenge with anything new is overcoming existing inertia, but the people have embraced this new direction as it is their own cultural story being shared via modern marketing platforms.
Tahiti has a rich indigenous culture and you will be discussing how cultural heritage can be leveraged in your session at the City Nation Place Global conference in November. Is the way in which Tahiti is engaging with and communicating its cultural heritage changing?
Yes, since 2016 we have placed cultural heritage and diversity at the forefront of all our marketing. For years, the focus was on luxury built environments, and once in a lifetime honeymoons. Those aspects remain very important, but today we are telling a broader richer story of the destination and its people, which our research shows our visitors value most.
In brief, what 3 points do you hope that delegates will take from your session at City Nation Place?
Breaking brand inertia is possible, getting buy in from stakeholders is key, knowing your core values is the way forward.
How important do you think it is for place branding teams to network and engage with their peers from around the world?
Very important, and valuable. Professional peer-to-peer exchange opportunities are some of the most enriching as we all face similar challenges in our respective destinations and can draw inspiration from each other's creativity and solution finding.