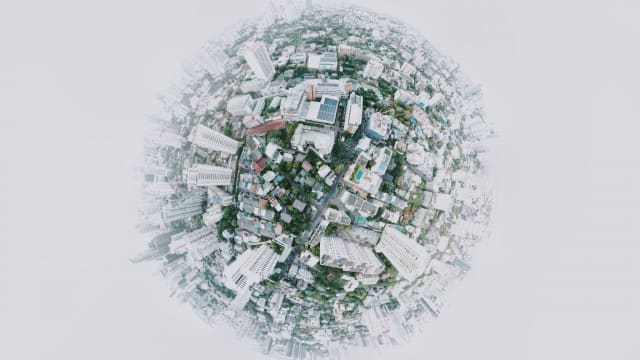 Trends & Ideas
GDP is no longer the defining measure of a powerful country
New research has revealed that people are increasingly less willing to follow the money to big economic and urban centers and are instead choosing to live, work and invest in places that give them better quality of life – and in turn the money is following them.
This recalibration of global economies and workforces has come to light in our latest Country Brand Index, which re-orders the World Bank's top ranking 75 countries (in terms of GDP) by how well they're perceived against an alternative set of factors, such as value system, business potential, environmental friendliness, culture and tourism.
In the index, 'quality of life' was the attribute that averaged the highest in the top 10 countries, and averaged lowest in the bottom 10. In line with this are the findings that people are placing increasing importance on tolerance and environmental factors in the choices that they make about where they work, live, and visit. This is set to radically change how countries and companies organize themselves to attract talent, tourism and investment.
In the meantime, the so-called Fourth Industrial Revolution, defined by the arrival of substantial technological change, has transformed our day-to-day reality. Individuals now have more freedom to choose where they live and how they work, and they're exercising that choice. The arrival of 5G marks a tipping point in all of this and as telco companies roll out 5G services, we're likely to see a spreading out of the intellectual capital across the country, instead of being isolated to the key economic hubs.
Meanwhile, we've observed businesses with aspirations for global growth actively avoid expanding in the expected international locations and instead set-up in relatively obscure or peripheral locations. They're looking ahead and taking advantage of this diversifying workforce – tapping new talent, creating new opportunities for people who don't want to live in the big cities and desire to work remotely, and benefitting from favourable tax rates and perks from regional governments along the way.
The groundswell of environmentalism is also fuelling this shifting balance of power. People are finally beginning to look beyond their household and increasingly making more personal choices of scale and import based on environmental impact and concern. This often means prioritizing ways of living and working that are less harmful to the environment, and in turn better for people's physical and emotional wellbeing. It can also mean choosing an employer because of their stance on sustainability. By necessity, big corporates, and in turn governments, are having to prioritize facilitating this shift if they want to attract and retain the best talent.
Most recently, New Zealand (ranked no.11 in the index) has been one of the major examples of the big rebalance in power that's taking place. Prime Minister Jacinda Ardern's national budget balances goals that encourage the well-being of citizens (such as tackling mental health, child poverty, inequality and the environment) with traditional measures such as productivity and economic growth. Her rapid response to gun control following the Christchurch attack also asserted a genuine and urgent focus on safety and wellbeing that has set a new precedent and benchmark for other governments around the world.
There's a growing opportunity for countries like New Zealand, and also smaller nations and cities, to compete with bigger counterparts who have more economic might than them on attributes like quality of life, tolerance and environmental concerts to attract greater tourism, trade and investment. It also serves as a warning sign for countries such as China, US and UK, who've scored lower in some or all of these crucial measurements, that if they don't follow suit they'll have to rely on doubling-down on economic might and power, which citizens, tourists and investors alike are growing increasingly less attracted to as a sole measure of country strength.