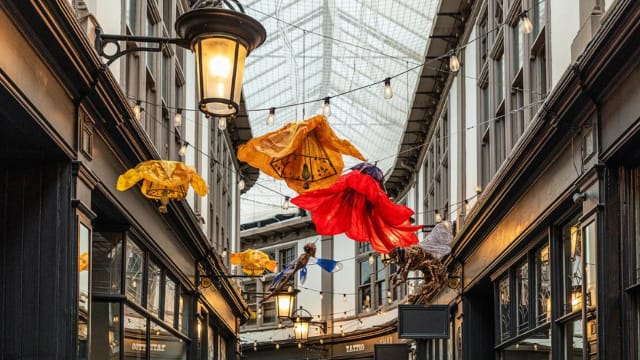 City of Arcades
Entered by: FOR Cardiff
Beyond 'capital of Wales' and 'events destination', Cardiff did not have a particularly strong local identity. This issue has been exacerbated by post-industrial decline. Cardiff has undergone dramatic redevelopment since the 1980s and the city centre boasts a high-quality retail and hospitality offering. However, the majority of public sector led place-marketing has focused on Cardiff Bay, an area a mile outside the city centre, and so increasingly familiar elements of the Welsh Capital such as the Senedd (Welsh Parliament) building, and Wales Millennium Centre have not had a significant impact on strengthening local identity for the city centre business community.
When FOR Cardiff, Cardiff's Business Improvement District, was established in 2016, research was conducted into place branding opportunities for Cardiff city centre. Cardiff city centre has the longest stretch of Victorian and Edwardian arcades of any city in the UK. Businesses and the public viewed Cardiff's seven arcades as both the jewel in the city's crown and an under-utilised and neglected asset. FOR Cardiff therefore established the City of Arcades brand to create a unique identity for the city centre that builds on the city's heritage and thriving independent business community.
To access please sign in.