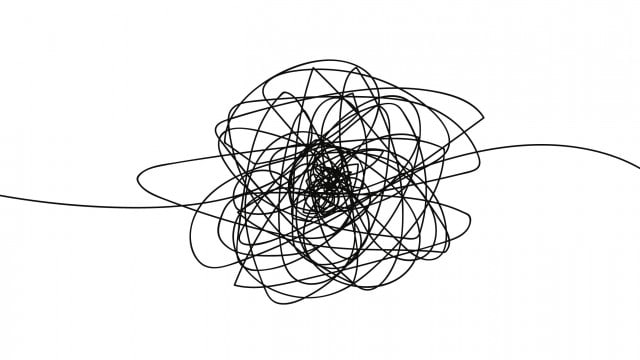 Trends & Ideas
When your brand is chaos: Political upheaval and the impact on national brands
Authored by Jason McGrath, Senior Vice President, Ipsos
A central facet of our ongoing age of uncertainty is the increasing overlap of political and commercial behaviours. Identities and spaces that were a generation ago seen as separate have increasingly overlapped, leading to new challenges in shepherding organizational reputations. Nowhere is this trend more apparent than when chaotic political environments impact how people view the health of nations. The United Kingdom's ongoing struggle with the implications of Brexit and the responses from the rest of the world provide a fascinating case study.
First, a quick primer on how the global public views the world right now. Public optimism can be roughly drawn into separate camps: one representing most of the Western world, where large chunks of the population are demoralized and pessimistic about the future, and the other representing everywhere else where people are more optimistic and hopeful. This split roughly follows global data about progress, which indicates that the world has got safer and healthier as a whole, but life outcomes in the Western world have stagnated. This is further reflected in public opinion data where people in the West are increasingly distrustful of institutions and are retreating into class- or race-based tribal identities. This fundamental dynamic underlies the populist waves that have overtaken many Western democracies, visible in events such as the election of Donald Trump and the Brexit referendum.
However, the impact of political chaos on how people view a country is complicated. For most people, things like Brexit feel somewhat remote and not immediately applicable to their day-to-day lives. Looking at trend data of the Ipsos Nation Brands Index, an annual study that measures the image of each nation across six dimensions among a global sample, we see that global views of the United Kingdom dipped slightly in the immediate aftermath of Brexit but recovered the following year.
| | | |
| --- | --- | --- |
| Year | UK NBI Score | UK Ranking by score |
| 2014 | 68.53 | 3 |
| 2015 | 69.05 | 3 |
| 2016 | 67.74 | 3 |
| 2017 | 69.01 | 3 |
| 2018 | 68.56 | 3 |
This trend is mirrored when evaluating perceptions of the UK from the general public in other EU countries and allied countries around the globe. This data also shows that the immediate effects of Brexit had negative impacts on perceptions of the UK globally, but they have not permeated long-term.



2014

2015

2016

2017

2018

Score

Rank

Score

Rank

Score

Rank

Score

Rank

Score

Rank

Australia


70.27

2

71.31

2

69.19

2

69.48

2

68.35

4

Canada


68.48

5

68.24

3

67.87

4

67.23

6

67.7

2

France


64.15

5

65.45

4

61.76

9

63.96

5

64.14

4

Germany


64.36

9

67.33

6

66.1

7

65.58

10

64.23

11

Italy


68.59

2

69.19

3

67.47

3

67.87

2

67.33

2

Poland


70.12

2

69.12

4

66.7

6

66.95

2

67.67

3

Sweden


68.64

2

67.86

2

65.98

3

67.32

4

66.44

4

United States


67.72

3

68.15

2

65.68

4

69.78

3

69.01

2
International perceptions of the UK over 5 years
But this data does not show the complete picture of changing attitudes. In a post-referendum Ipsos survey of young British people, on behalf of the British Council, a plurality felt the UK's "leave" vote would have a negative impact on the overall attractiveness of the UK to people living abroad. A year ago, most of the British public (57%) expected direct investment from other EU member states to decrease, while only about one-third (36%) felt that direct investment from outside of the EU would increase – in essence, predicting that business as usual in the UK could significantly change after leaving the EU. As recently as September 2019, 8 in 10 Britons are dissatisfied with how the government is running the country, and net satisfaction is among the lowest it has ever been since Ipsos started tracking more than 40 years ago.
Beyond the impact on the broader public, political uncertainty has a detrimental impact on the ability of business or social leaders to accomplish their missions. The distrust fostered in times like these makes It increasingly difficult not only for political leaders to compromise or reach mutual agreements with people from the other side, but for business leaders and decision makers to receive clear signals about how to market their brands and products. This is particularly challenging when the product being marketed is the destination itself. Uncertainty and chaos have the potential to disrupt business investment and tourism. All of this has the potential to increase transaction costs for businesses and make long term planning increasingly challenging.
Looking forward, these conditions are unlikely to change soon, even after the United Kingdom exits the European Union (or if it does). The fundamental trends of the West's stagnating outlook will continue to drive public distrust and make consensus-building difficult. Proactive destination marketing and place branding organizations will need to keep their eyes open and keep their fingers on the pulse of society to navigate this uncertain road ahead.