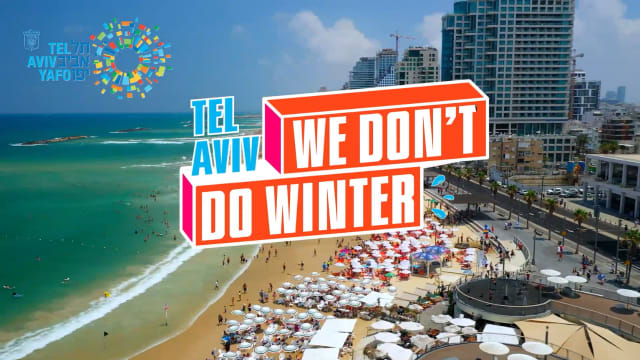 We Don't Do Winter
Entering organisation: Tel Aviv Global
Every destination has its best-kept secrets —a hole-in-the-wall restaurant or a hidden speakeasy. For Tel Aviv, however, its best-kept secret lies in the winter months. This time of year holds an enchanting allure that has long gone unnoticed. Mild to warm temperatures, lower airfare and accommodation, and beautiful pink sunsets over the Mediterranean. Winter in Tel Aviv is magic. With that said, Tel Aviv has traditionally been marketed as a sunny destination filled with outdoorsy attractions and sandy beaches — so why choose to come here in January?
Well, because even in the middle of winter, Tel Aviv is still a sunny, slice of heaven. Tel Aviv's winter advantage lies in its scarcity. Tel Aviv's mild, dry winters make it the ideal winter getaway spot, creating massive untapped potential. Who wouldn't want to hop on a short plane ride from frosty Europe and lose their coat and mittens? If you're lucky, you might go back home with a tan.
To access please sign in.