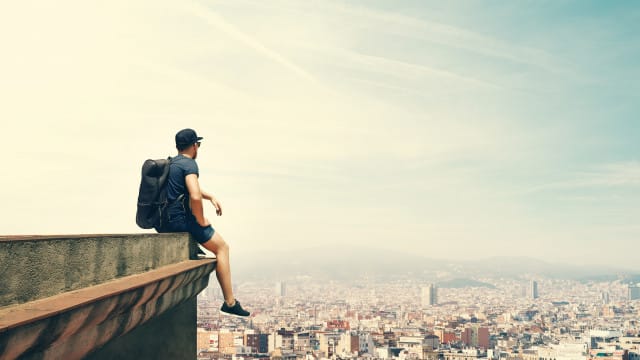 Trends & Ideas
The Future of Travel
by Andrew Nelson, Director of Editorial Projects, National Geographic Traveler
Cities the world over are planning furiously for their futures. But what does the future hold for travellers who visit them? How will they get there? Where do they stay when they do? What will they explore? How will they capture and share memories of their encounters? National Geographic Travel knows that tourism is booming, but in an increasingly globalized world, how do the destinations we love manage environmental impacts from legions of new fans?
These are just some of the questions our editors and writers are asking and our photographers are documenting. As we look to the future of travel, we lean into our travel community, including partners such as Resonance, which continues to measure and analyze the trends of today that will define the travel industry tomorrow.
To focus on urban travel, cities aren't waiting for the future—they're building for it now. Urban travel is the fastest-growing segment of the tourism industry; according to World Travel Monitor, city trips soared 98 per cent between 2011 and 2016. Such visits now account for 26 per cent of all global holidays taken. In response to this growth, cities are working to differentiate their offerings and preserve their unique attributes.
Such future-oriented ideas are what we at National Geographic Travel celebrate because we believe in cities, big and small, and places big and small. We report on the best urban experiences around the globe from Los Angeles to Lhasa and document developments toward a future where innovators plan for flying cars, space travel, and virtual reality will rewrite the rules on the way people get around, whether to a shore nearby or to the fringes of the stratosphere.
What will taking a trip to a new city mean in 10, 20, or 50 years? We will be reporting on that with the same narrative depth and visual breadth that we have brought to the world since 1888. Travel will continue to change as the industry invents bigger, faster, and more sustainable solutions to the challenges the future poses. Together, all of us can invent tomorrow's journey—one that's both sustainable for the planet and transformative for the traveller. We couldn't think of anything more exciting.
—Andrew Nelson, Editorial Projects Director, and George W. Stone, Editor in Chief, National Geographic Travel