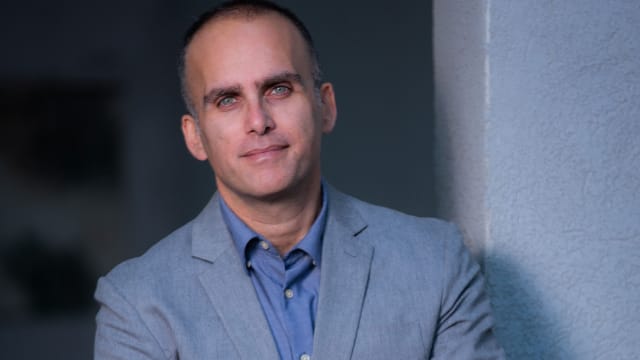 In The Spotlight
Stepping out into the sun: Canberra's new brand positioning aims to sway hearts and minds
Canberra is the capital city of Australia. But it's not Australia's most famous city. To tackle misconceptions about the city, the team at Canberra are unearthing the city's DNA to position the city in a way that reflects their everyday reality and showcases Canberra's strengths to a domestic and international audience. Isaac Mizrachi, Senior Director – Marketing for VisitCanberra, caught up with us to outline the strategy and vision for the city, as well as his top tip for other destinations looking to grow awareness of their place.
What would you say was the biggest challenge facing Canberra?
There is a dual challenge that Canberra is facing as a tourism brand. From a domestic perspective, it is misconceptions. Many Australians link Canberra entirely with the politics that happen here. Yet, we constantly hear feedback from our visitors that they had not expected to experience as much as they did when they visited. The notion that there is not much to do in Canberra evaporates for those who spend time in our city. So, our strategy is to push beyond this 'just one thing' fallacy.
From a global perspective, the challenge is awareness. A substantial portion of prospective visitors to Australia have never heard of Canberra. If they have heard of it, they are not aware it is a destination worth including in their Australian itinerary. For this audience, the strategy is creating a memorable and compelling first impression. We are just about to launch our very first campaign work in India, which is a central source market for us. These are exciting challenges to work on, as it gives VisitCanberra a chance to introduce a 'new' or unknown destination to the world.
You previously worked for Tel Aviv as the Director of Tourism. What lessons from your time there are shaping your strategy to grow Canberra's international awareness.


Tel Aviv had competition from well-established coastal cities such as Barcelona and Lisbon, and a much smaller destination marketing budget. This resembles the situation in Canberra. Competition from nearby bigger metro cities requires a destination to think differently about their marketing. VisitCanberra, like Tel Aviv, cannot do what everyone else is doing. Every social media post, every image choice, every event needs to feel unique and distinct to help the city gain mental availability over time. Jenni Romaniuk wrote in her great book about distinctive brand assets that you first need to be in the race to have any chance of winning it. That is the mental availability we are building for Canberra.
Another lesson I am bringing over from my time in Tel Aviv is having a strong focus on PR and earned media as pathways for increased awareness. VisitCanberra is working more in the content creation space. Creators from our top source markets – India, the UK, Singapore and here in Australia - amplify our stories in a way that moves people. There is so much creativity going on in that space. It is our role as a DMO to identify it and unlock it.
What's the secret to unearthing a story that resonates for residents as well as prospective tourists and investors?
The short answer would be to unearth the story with residents first. Listen to the people who have committed to the city in the biggest way possible; the people who have made it their home. Then, adapt that research - the resident story - to appeal to your key audiences together with your local industries.
For Canberra that work is underway in talent attraction, tourism, and tertiary education. Your creative agency is important when bringing the story to life, but the first step is to engage locally. This is what Brand Canberra Director, Brodie Fleming, is working on with us and with other areas of investment attraction.
At the end of the day, VisitCanberra exists to serve visitors, and through them serve Canberrans. We stimulate demand for Canberra's tourism products and businesses. We support the development of Canberran tourism experiences. But it is Canberrans – the local tourism industry – that must deliver on the promise. If we are pushing an image of the city that the local industry and community do not believe in or feel proud of, we are not doing our job. Research is everything in this business.
One of the things you mentioned on our call was the challenge of promoting Canberra when some Australians are not fully aware of what the city has to offer. How do you plan to shift internal perceptions of the city?
Our market testing and research work has taught us that Canberra needs a face. For some Australians, the only visual cue they have for Canberra is Parliament House. It means they do not 'see' the city for all that it is. For that reason, our key strategic objective internally is to make the city more understandable for prospective visitors.
We do that in many ways. For example, we recently partnered with an Australian gen-Z publication to reveal a side of Canberra our locals are extremely proud of – our strong culinary offering. User engagement with that project was incredible: we were aiming for 40,000 video views and ended up delivering more than 100,000 views over the duration of the partnership. Another example is our latest domestic marketing campaign, which takes a humorous approach. It suggests that the reason some Australians do not know what there is to see and do in Canberra is because locals are humble and do not like to brag about their city. We zeroed in on our unpretentious people to cut through the noise, as the competition for the domestic visitor in Australia is fierce at the moment.
How are you collaborating with other stakeholders in the city to tell this new story of Canberra?
We gave them a leading role in our latest domestic campaign! As mentioned, we took a bold creative direction by shedding light on the many lesser-known gems of Canberra while showcasing the charm and warmth of the people that shape the city, the tourism operators and local advocates. Our stakeholders are the stars. They are the ones building that persona the city needs so much to increase visitation. Other than that, we offer various grants for product development and marketing collaborations, like most DMOs do. It is an essential part of helping our visitor economy grow.
If there's a controversial government policy, do you find that you see headlines positioning that as 'Canberra decrees that…?' How can capital cities navigate around these political connotations?
It is impossible to navigate around political connotations in a capital city. Our national function is here to stay. In fact, it is central to our founding story and part of what makes this city and the people that live and work here interesting and unique. Our national purpose preceded the place and is a powerful asset in certain marketing situations - attracting business investment, for example. What is possible is to develop a parallel story. One that tells of the city that is a home to 450,000 people. Once a capital city understands its DNA, the task of sharing it with others, in creative ways becomes easier. The sometimes-negative political soundtrack in the background becomes less significant.
Do you have a piece of advice for another city, region, or nation that is working to overcome their own perception issues?
Build a team that is excited about doing things differently, takes calculated risks and enjoys experimentation. The marketers here at VisitCanberra have a passion for the city and their openness to new ideas is what helps us grow.
Thank you for sharing that, Isaac.