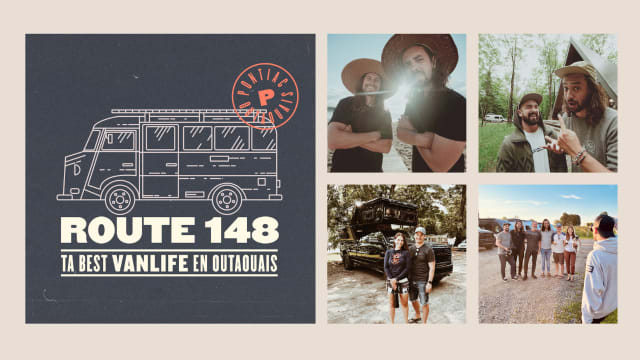 Route 148 - Your Best Van-life in The Outaouais
Entering organisation: Visages Régionaux
In Quebec, Canada, very few people can point the region of Pontiac, in the Outaouais, on a map. Located in Quebec's "wild west," this devitalised region, where 14,000 residents share a vast territory of 14,000 square kms, is little known by the rest of the province. And yet, it's one of Quebec's best kept secrets, with huge forests and numerous lakes ringed with beaches.
It's a pristine gem to discover and remains an affordable place to live. Much of Pontiac is located some 100 km from Ottawa and Gatineau and 300 km from Montreal. Tourist accommodations are very limited, and the region has a difficult time attracting visitors to discover its natural and cultural attractions and local businesses, even for a weekend. While tourist traffic is limited, tourism remains an important economic mainstay of the region, especially following the crash of the forestry industry, which caused the closures of several major companies in recent years.
To access please sign in.