Andrea Monteiro
Acuris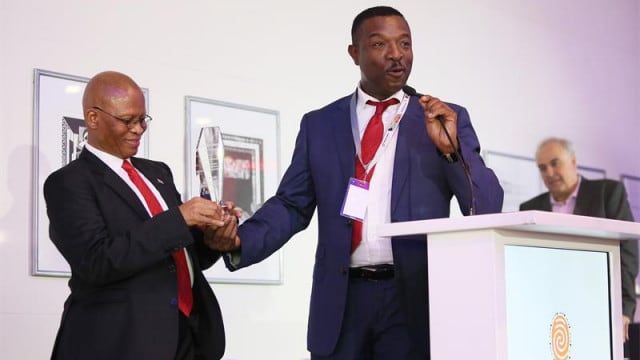 In The Spotlight
Interview with Solly Moeng, Convenor, Brand Summit South Africa
At City Nation Place, we talk about creating and implementing nation branding strategies that engage all stakeholders. The Brand Summit South Africa is a working example of an initiative to bring together all the key voices of a nation to focus on how to develop and promote the brand to the world. Ahead of the second Summit, taking place on 6 & 7 June in Johannesburg, we caught up with Solly Moeng, the convenor of the Summit, to find out more.
---
What sparked your decision to launch the first Brand Summit South Africa?
SM: It was my realisation that as a country brand that had set a vision for itself in the early 1990s, soon after the end of apartheid, South Africa had been derailed by bad leadership. We were no longer living the values that underpin our founding documents, in particular our progressive Constitution and Bill of Rights. Without a clear vision, a set of shared values and good, ethical leadership, all brands, including country brands, soon lose their way. South Africa has been in such danger.
What do you think was the main achievement of the first Summit, and what were the key learnings for you as the Convenor?
SM: Apart from managing to convince our highly respected Chief Justice, Mogoeng Mogoeng, to come and deliver the keynote address, and another much respected leader, former Public Protector Professor Thuli Madonsela, we managed to draw key influencers from corporate South Africa, Media, Politics, Civil Society, joined by delegates from 8 other African countries, as well as Russia, India, Switzerland, France (French Consul-General in Cape Town alsoattended), Hungary, Bulgaria, and Scotland, to participate directly or through screened messages to our delegates. The key learning was the need to include civil society and to seriously consider outside views/perceptions. Delegates from elsewhere in Africa were invited to "roast" South Africa – as they will in 2019 – and they did a great job.
Why do you think it is so important to engage the private sector in your nation brand?
SM: Country brands are complex brands to manage. The private sector, particularly the business and broader investor community, plays an important part in informing and shaping perceptions about the country; any country. If they do not believe in its economic and political policy directions, they will not invest. The conduct of corporate South Africa also shapes perceptions by foreign business. If it demonstrates confidence, so will others. Our discussions would be incomplete without the participation of corporate South Africa.
What's interesting about the Summit, is that you also bring non South Africans in to the discussion – from across Africa and the world – to participate in the discussion. What value do you feel this adds?
SM: No country exists in a vacuum, least of all South Africa. Global bench marking through inviting views from elsewhere also helps us see our own blind spots and to attend to them. Else, our discussions would be insular, poor, misleading and, certainly, incomplete.
For the 2019 agenda, we can see that there new topics of discussion. Firstly, you have a panel of young leaders. Can you tell us more and explain why you think this session will add value to the event?
SM: One of the feedback points we received last year was the need to include a discussion by "young leaders". "Young" in South Africa tends to refer to people who are 35yrs old and below. The topic of 4th Industrial revolution is quite, well, topical, in South Africa. So we thought it would make sense to identify and invite a diverse group of "Leaders of the future" and get them to tell us what it means for them and for the South Africa we should be building for the future. The key questions for them are "What kind of country brand must we be building, nurturing, and promoting for them to best identify with it?" and "What would it mean for South Africa to be future-ready for them?"
You have also introduced a session that will focus on auditing and financial governance. Can you share your thoughts around why you have introduced this topic and what you hope to achieve through it?
SM: The South African audit profession has been found wanting over the past decade of state capture. Apart from there being an increasingly pressing need for auditing services to be totally separated from consulting services (like church and state should), and for there to be a "regulated rotation" of audit firms – to avoid the rot that comes with long incumbency - some practitioners were caught between the need to acquire and retain lucrative clients on one hand, and the need to always be mindful of public and investor interest, on the other hand. A number of them seem to have agreed to either "look the other way" or to help clients hide/do wrong, perhaps in exchange for high fees and contractual longevity. This has led to some known and established audit brands suffering serious reputational damage and to the image of South Africa being tainted by it all. Opportunity costs to South Africa, and the reputational ramifications, have been massive. It's important that this profession openly admits where it has gone wrong and tell us what is being done to ensure that none of it ever happens again. If it gets it right, so will South Africa's image begin to recover.
Can you share with us how the Brand Summit South Africa relates to or feeds in to the work of Brand South Africa?
SM: The Brand Summit South Africa is a completely private sector driven initiative, politically unaligned and unscripted. The International Marketing Council of South Africa, more recently known as "Brand SA", is a government mouthpiece reporting to the Minister of Communications via the Government Communication & Information System (GCIS). Brand Summit South Africa is a think tank focusing on the submerged part of the iceberg whereas Brand SA is a country marketing entity, with much of the focus on the visible part of the iceberg. We have promised to donate a copy of our summit report to Brand SA.
For the place branding teams around the world working on their nation or city brand who might consider creating a similar event, what would be your one best piece of advice?
SM: Such an initiative is best independent from political influence, as it must be able to host robust and frank conversations about what is working and what is not working. It must be private sector driven and government supported, if possible. Crucially, it must not exclude any influencers/groups that play a role in shaping destination image.
For more information on the Brand Summit South Africa, please visit: