John Holloway
Director, European Investment Fund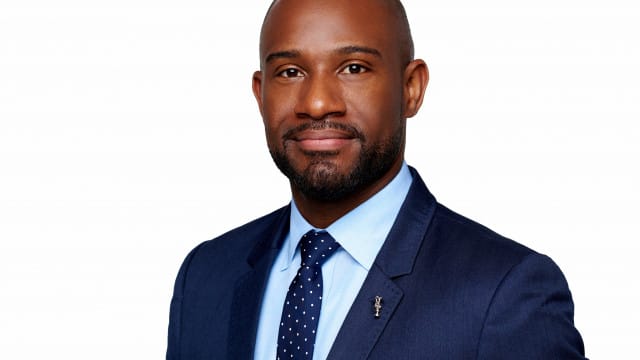 In The Spotlight
Interview with Glenn Jones
We asked Glenn Jones, Chief Experience Development Officer, Bermuda Tourism Authority, to share their take on the key trends affecting place branding.
---
CNP: Why do you think that this is a good time to be launching City Nation Place Latin America & Caribbean to bring together national, regional and city place branders to explore the unique challenges that the region faces?
GJ: While Bermuda is not technically in the Caribbean, we are very much of the Caribbean. That's why I'm very interested in a joined-up, almost synchronized brand story that shows the world how across the region the hearts, history and cultures of our people beat with the same rhythm.
CNP: What do you consider to be the biggest challenge facing place branding and marketing teams working for cities, states and places across Latin America and the Caribbean?
GJ: While there is a lot of shared history and culture across the region – and that's a positive – it's also true that destination marketing teams must differentiate themselves in the minds of the consumer. Without these distinctions, how will travellers decide which place best meets their desires. This is a big regional challenge for marketers – perhaps the biggest.
CNP: What advantages are there for promoting better collaboration between economic development and destination marketing teams?
GJ: This work is essential. I think it's among the most important things we do at the Bermuda Tourism Authority. In our National Tourism Plan we have committed to tapping the vast creative and entrepreneurial potential of our people so that they tangibly feel the benefits of a growing tourism economy. I'm very proud of the programs we have that deliver on this aspiration.
CNP: Do you think it's becoming more important to advocate for the value and positive impacts of place branding to both citizens and governments? Why is that?
GJ: Yes. At the Bermuda Tourism Authority we strongly believe consistently informing the public about what's happening in place marketing is a valuable economic tool. Ideally every citizen is an advocate for your place, not just because they're from there, but because they understand the strategy and motivations of the destination's marketing. Well informed citizens – even those who work outside of the tourism industry – will undoubtedly bring positive returns for a destination.
CNP: What is your top tip for creating a place brand strategy that is sustainable in its approach – both in terms of preserving the culture of your place and of minimising environmental impacts?
GJ: In our National Tourism Plan, when we talk about our vision for growth, we always speak about it in tandem with balance. That means balanced price-value perceptions, balanced air versus cruise arrivals and ensuring balance in our protection of natural assets because destroying those assets equate to destroying the economic opportunities of our children.
CNP: Other than your own session, what are you most looking forward to at the City Nation Place Latin America & Caribbean conference?
GJ: I'm very interested to learn about how Costa Rica is leading the way in environmental sustainability. I'm excited about learning this within the conference, but especially keen to witness first-hand what is happening in the actual destination, outside of the conference walls.
CNP: If you had the opportunity to move to any place in the world, where would you be most interested in living and working?
GJ: I don't have to dream about this. I live in Bermuda. I'm living the dream.
---
Glenn will join us at the City Nation Place Latin America & Caribbean conference this September.