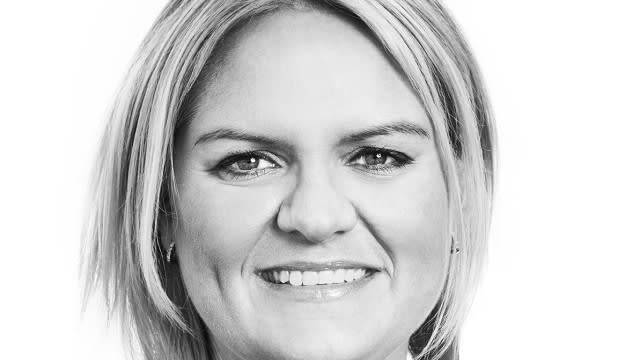 In The Spotlight
Interview with Inga Hlín Pálsdóttir, Director, Visit Iceland & Creative Industries at Promote Iceland
Inga Hlín Pálsdóttir, Director, Visit Iceland & Creative Industries at Promote Iceland, shared her place branding expertise with us.
What do you see as the key difference between place branding and place marketing?
Place branding is about deciding and finding out who you are and what you want to be known for in a close cooperation with all stakeholders. Place marketing is communicating who you are towards these goals.
What, in your view, are three key reasons for cities, nations or regions to implement a place brand strategy?
The three reasons to implement a place brand strategy in my mind is 1) to get a shared strategy and agreement on who you are for a long term vision from both public and private in order 2) to be more focused in your communication and strategy and 3) decision making and goal setting with all stakeholders.
What is the most common reason for place brand strategy to fail?
In short… lack of leadership in relation to cooperation, implementation and politics
Why is citizen engagement so crucial to the success of a place brand strategy?
You need to have an agreement on your place branding but keeping in mind that not everyone will always agree on the approach. It is important that citizens engage but also have an opinion on the strategy. Otherwise we would not be a society and we would not care about our place. However, it is important that we have general agreement in what direction we are going beyond politics and politicians' strategies that change too regularly.
How do you see the role of the private sector in a successful place brand strategy?
If the private sector is not reflecting on the place brand in their own communication and values – how can it be a place brand strategy? The private sector has a crucial role in communicating and adopting the place brand strategy to their own strategies as appropriate, for countries to reach their goals. The private sector often has also more long term thinking than the politicians. Therefore, a public private approach in place branding is vital for successful place brand strategy.
What does "resilience" mean to you as someone responsible for driving place brand strategy for your city / nation / region?
"Resilience" and what that means to me – that made me smile. To have been in this field for over a decade… I think is just easy to say that you can forget about being in this field if you do not have resilience, patience and adaptability.

How important is it for those responsible for place brand strategy to build networks and connections with other cities, nations and regions?

We are all dealing with similar issues on all levels and it is important to be able to share experiences and learn from each other.

In brief, what 3 points would you like delegates to take away from your presentation at the conference?

In brief I will be sharing my experience on how we have been doing this. There is no right or wrong way but I strongly believe in the importance of cooperation and shared goals, and stakeholder buy-in on all levels of place branding. And of course, the importance of resilience.