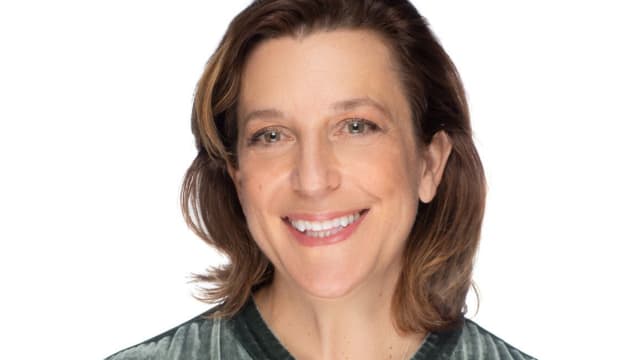 In The Spotlight
How Destination Canada's loyalty programme took flight
How is the world of travel and tourism changing? Before she joins us as one of the City Nation Place Awards judges, Gloria Loree, SVP & Chief Marketing Officer for Destination Canada, outlines how a loyalty programme created the space to re-engage prospective travellers in the country, how Destination Canada are collaborating with their Indigenous Tourism partners, and a few of her personal predictions for the future.
The travel and tourism industry has faced staggering challenges over the past few years and seen rapid change. Which changes to the way the world travels do you think will become more permanent?
It's always tricky when you're in the predictive position because you're likely gonna be wrong. So I'll start by saying that I read an article in the New York Times recently that was fascinating to me. Now, this is customers in a different space - not in travel - but the adoption of e-purchases was going on a fairly linear, upward tick pre-2020. And then with pandemic, it just shot through the roof. We saw that shift in the travel and hospitality industry as well.
The interesting thing is that as the pandemic has turned endemic and people are managing everything from health measures to their own confidence, that up tick is going back down and almost hitting the exact same norm and progress of adoption we had before. There's this incredible resilience to the type of demand that people had pre-pandemic and their behaviour.
So, I found that interesting as a cautionary tale.
What I feel confident will remain is anything that has helped reduce friction. A lot of partners in the tourism industry took the time to change their processes.
All those things create a better, smoother experience for the customer as well. And we have hopes for material changes around where and how people choose to engage with a destination to be more sustainable and to get deeper into the place they're visiting.
Last year, you partnered with Air Canada to launch a new programme to encourage frequent American travellers to visit Canada – the first time I believe that a tourism organisation has used status-matching to entice people to visit their destination. What prompted this strategy – and were there any learnings from the process that you will carry forward with you?


You always learn something, particularly when you do something new and especially if no one else has done it before!
Whenever you launch something, you have your early adopters, and we wanted to figure out how we can get to our early adopters sooner – and who might be the most likely to be interested in travelling post-pandemic. It's well known that loyalty programmes drive a lot of behaviour. We know that at the end of the year, people might even take a trip for no reason just to bump them into a higher category.
From a marketing point of view, the partnership meant that we were going to be targeting frequent travellers for sure – and with passports. It's very unusual for a marketer to know exactly who's going to see your messaging. A good agency will help you understand the type of audience they're reaching, but there's a lot of mess in those systems which we could avoid this way.
Plus we discovered that it gets you a ton of earned media when you do something around points, because there's lots of speciality media that specifically cover reward programmes. And then in travel media too, there's often a column that talks about these offers. Just from that perspective, it was interesting how we were getting Canada back into people's considerations.
We also learned that any offer for a reward programme has to be as simple as possible. And during COVID, nothing was simple. So we had lots of sign ups, more than we've seen redeemed so far.
If you can get something very simple for travellers, though, you're going to have more conversions.
Air Canada also want to see if these new travellers become loyal, but they can't evaluate that until the end of the year. The statistic the provider gave to us was that with a loyalty programme, a third of people will sign up and then not really use it. A third will sign up and use their status on Air Canada once to try it out. And a third will continue to be customers of Air Canada, to the point where they will continue to earn status in years to come.
That's huge. That's the highest earning group, your very best customers from a revenue perspective. So we're still looking to see if the third-third-third model works out for us.
I've seen that Destination Canada recently pledged over $3M to support the revitalisation of the Indigenous tourism industry. How are you collaborating with Indigenous tourism organisations to share a new, more holistic narrative about Canada?
Our vision is to improve the wealth and wellbeing of all Canadians as well as enrich the lives of our guests. So, when we talk about our partnership with our Indigenous tourism partners, it is part of that intent. It is part of reconciliation with people. It's part of our reconciliation with land. The dollar investment is just an enabler for us to be able to plan and work together with our indigenous partners – our biggest one, as you reference, being Indigenous Tourism Association of Canada.
My colleagues at ITAC have a really good, simple way of indicating how we should work together. They always say, "with us, not about us." The outcome of that is really that they're producing and telling the story; it's our job to make sure that more people hear and see those stories.
We also support in raising profile for their brand, which is 'The Original Original.' Authentic Indigenous experiences are a huge driver for our key target audience and it's really important as part of the whole hosting ecosystem. When we get it right, we don't just help cultures retain their language, their story, and their dignity – we also enrich the lives of our guests who get a truly authentic experience.
What can destination marketing organisations do to ensure that tourism drives greater equality and inclusion in communities?
For us, it's putting community at the centre of the planning and consultation. So, it's understanding the community's economic objectives, their sociocultural objectives, and their environmental objectives. And we have some communities who currently wouldn't want to see an increase in tourism at the moment, and if we understand that, then we can respond differently.
If we understand at a national level what the objectives of communities are, we can make sure we're pulling the right levers to help them.
How can cities and regions work more effectively with their nation brand organisations?
Well, first of all, it's uncomfortable to give advice when there are so many great leadership examples in the world. I think places like New Zealand are absolutely nailing it, and they'll be the first to say 'here's where we can improve.'
For us, it's working very closely within the systems and understanding that there's a lot of different types of travellers and who needs to play what role in terms of leading work. We lead on the national tourism data hub and pulling in data that we can then share with our partners to understand where sustainable growth may be. Nobody else is going to be able to pull data from across the country and provide that broad scale analysis. We can then do further analysis within regions, hopefully helping cities see where they sit in this system of place. '
There's a lot of hope in our industry around the world. And I see great examples of various destinations sharing their work and helping with knowledge. And that's true; my own experience of reaching out to leaders of different countries and cities has shown a real willingness to share because the ambition is understood. Travel of old is not a sustainable future. So how do we work together to really truly make travel a force of good?
As one of the judges for the 2022 City Nation Place Awards, what would you be expecting to see in a winning entry?
There's always the 'oh, I wish I'd done that' factor when you look at some really creative place branding or marketing. But for me, I think the most important thing is whether you're seeing and demonstrating impact. There's lots of good ideas, and there's lots of good intention – but it's impressive when somebody is sharp on the result they'd like to achieve and they can demonstrate how they're measuring progress.
If you have a handful of anecdotes, well, then you've cherry-picked some anecdotes. But if you've taken the time to truly be able to measure progress, that means you can keep the participants engaged over time, identify what maybe isn't working, and test better. You might not have the perfect measures, and you might not have the perfect initiative, but if you're showing impact and learning then, to me, that's really quite exceptional. A lot of people do their learning two years later.
Ask yourself, what are the areas that you're looking to impact? It's not always revenue. Sometimes it's whether fair living wages are coming back into the community, or maybe you're looking to see if the youth are choosing to stay in an area. That's a sign that there's a vital thriving system going on versus people having to leave for other jobs. There's all kinds of measures and ways to show impact. That's what I'd like to see in an entry.
Thanks for speaking with us, Gloria.
The City Nation Place Awards are open for entry! Enter before September 8th for your chance to win!