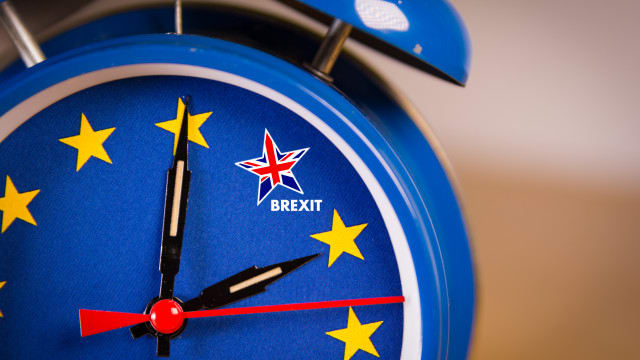 Trends & Ideas
Brexit & the flow of tourism and investment to the UK: A snapshot of opinions
With just three weeks to go until Brexit D-Day and few signs of a deal being agreed upon by the parliament, it's clear that, whatever the outcome, the Brexit story will have an impact on international perceptions of Britain. Ahead of our inaugural City Nation Place UK forum, we surveyed a select snapshot of place branders and marketers from across the UK to find out how coverage of Brexit and the actual exit of the UK from the European Union is likely to impact on place branding strategy, and on the flow of tourism and investment to the UK.
In several areas opinions were quite evenly divided. When asked how they felt that budgets and international visitor numbers would be affected in the wake of Brexit, more people said that they believed Brexit would have no effect on funding or international tourism than felt these areas would be negatively impacted. A few even suggested that the UK may see improvement in these areas following the split from the EU. However, all the UK place branders we surveyed were clear on one thing: they are seeing a decrease in the pipeline of enquiries regarding investment in the UK during this period of intensive coverage of Brexit.
Conrad Bird, director of the GREAT Britain campaign and our opening keynote speaker at the City Nation Place UK conference remains very positive – in our interview with him, he stated that "International perception of the UK remains strong[.] In far markets, such as China and India, the demand for our goods and services remains very strong, while other far eastern countries, which are experiencing huge growth have very positive attitudes towards the UK."[1] Caroline Broadway, head of marketing and communications for The West Midlands Growth Company and a member of our UK advisory board, also believes that it's important to have a positive outlook: "Brexit is one of many market factors, and actually, what we're doing in the West Midlands is focussing on now," she said, adding "What we want to do is make sure that we are best placed to take advantage of the opportunities that will deliver back to the region."[2]
For our survey respondents, there were two main areas of focus for their place branding strategy: firstly, working to engage the private sector in the vision and implementation of their place brand strategy and secondly, looking for new and more innovative ways to secure funding for their place branding. However, very few of our respondents said that they were looking to develop collaborative partnerships with international cities, places and regions and ultimately, this scored lowest across the board.
This contrasts with the opinions often expressed at the City Nation Place Global conference which has taken place for the past four years in London and brings together delegates from over 30 countries – with that group of international place branding practitioners, we often hear about the benefits of collaborations with other places around the world.
Collaboration – particularly within our own borders where we face many of the same challenges – can provide invaluable insights and opportunities for growth. "By sharing best practice," Conrad said, "we can find a way of complementing each other's work, growing market share without necessarily competing with each other." Chris Brown, Director of Marketing Liverpool, who will also be speaking at the UK event concurs, he told us: "None of us have a whole entity, but we all have a part of an entity, and we are better – stronger – if we work together."[2]
---
[
1
] Interview with Conrad Bird, Brand Director of the GREAT Britain campaign[
2
] City Nation Place UK - video interviews with a number of leading UK place branding practitioners.