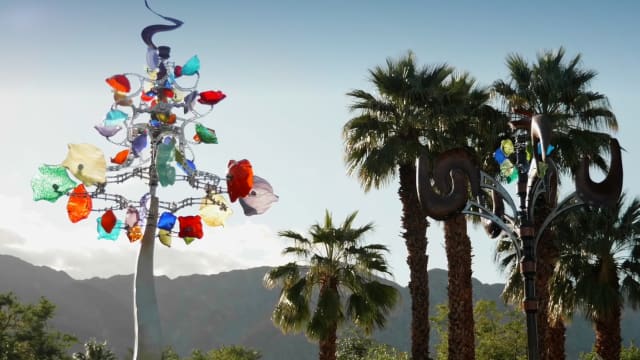 An Oasis of Art
Entered by: Visit Greater Palm Springs
For more than a century, Greater Palm Springs has captured the hearts and imaginations of countless artists, who found inspiration in our sun-kissed landscape and endless creative energy, from Hollywood actors and screenwriters to groundbreaking modernist architects. Today, the destination's arts-and-culture scene is more diverse than ever. The challenge that the team faced: How could they support local artists whilst building awareness of the vibrant art scene?
Many are familiar with the world-famous Coachella Valley Music and Arts Festival, which brings newly commissioned and iconic art installations to Greater Palm Springs every year, as well as a treasure trove of mid-century modern architecture — but there's so much more to the destination's cultural identity that people aren't aware of: valley-born fashion designers fusing their African heritage with mid-century modernism, members of the local LGBTQ+ community uplifting the vibrant and inclusive art form of drag, pop art muralists painting the town (literally).
To access please sign in.