Michael Zander
Managing Director, Head of Structured Finance & Sponsor Coverage , ING Bank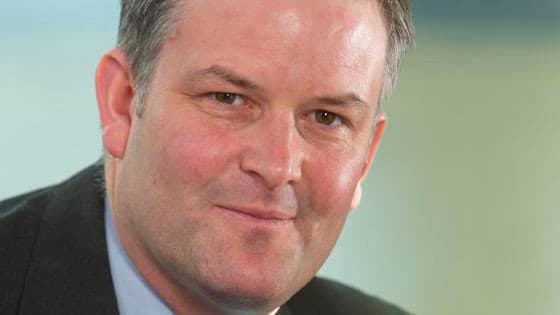 In The Spotlight
Best Communications Strategy Winner 2015
An interview with Chris Gottlieb, Director of Strategy, Brand & Communications, London & Partners, and winner of the 2015 City Nation Place Award for Best Communication Strategy.
CNP: The "London's Official Guest of Honour" campaign which won this award was about tourism promotion but London & Partners has a multi-faceted brief that also incorporates attracting business, investment, encouraging trade etc. – how is your communications team structured to ensure you meet all the challenges you face?
CG: London & Partners (L&P) has a dedicated communications team for all areas of the organisation. Teams include: PR (all business areas), Business Marketing (Foreign Direct Investment and Trade Overseas, Major Events), Leisure Marketing (Tourism), Convention Bureau/MICE (Meetings) and Higher Education (Students). L&P recruits specialists across all areas.
CNP: How did you come up with the idea for the campaign – was it generated internally, proposed by your agency or an idea from your key media channel partner (Yahoo!)?
CG: London & Partners and its creative agency The Brooklyn Brothers came up with the idea of creating the ultimate leisure tourism campaign.
CNP: When assessing the potential of a communications strategy proposal, do you have a checklist that you follow to ensure you are investing wisely?
CG: London & Partners has a dedicated Research & Insights team. Before launching a campaign, it's critical to understand the target audience and the tourism drivers that influence their holiday-making decisions. The media agency is then briefed to create an integrated media campaign that delivers maximum reach at the most efficient cost.
CNP: In your entry, you mention that you see video as the key to travel related decision making – what leads you to think this and would you contemplate a communications strategy that did not involve video?
CG: The use of video marketing has grown exponentially in recent years. A recent Google survey stated two out of three US consumers watch travel-related videos when making a decision about taking a trip. At L&P we see video as a fantastic media channel to showcase London's world-class tourism product to international audiences which is why we placed it at the creative heart of the Guest of Honour campaign.
CNP: The judges were impressed by the multi-platform reach of this campaign, the social media impact and the way you leveraged the content generated by the winning Guest of Honour's visit – it's quite a challenge to manage such a complex, multi-layered strategy – what lessons did you learn along the way?
CG: That integrated campaign messaging across all media channels is key. Campaign assets (video, images, gifs, content etc.) were adapted to deliver to audiences across various media platforms including: Yahoo!, YouTube, Twitter, Facebook.
CNP: How do you plan to build on the momentum generated by this successful strategy
CG: London is fortunate enough to have an incredible cast-list of events taking place in London this spring ( Shakespeare's 400th, the Queen's 90th birthday, Exhibitionism at the Saatchi Gallery) . The new campaign will build excitement and momentum around these events, encouraging international audiences to book a trip now. Whereas with the Guest of Honour campaign, we gave one person, Adaeze Uyanwah a once-in-a-lifetime experience in the capital, our new campaign will provide multiple magical experiences to fans of London.