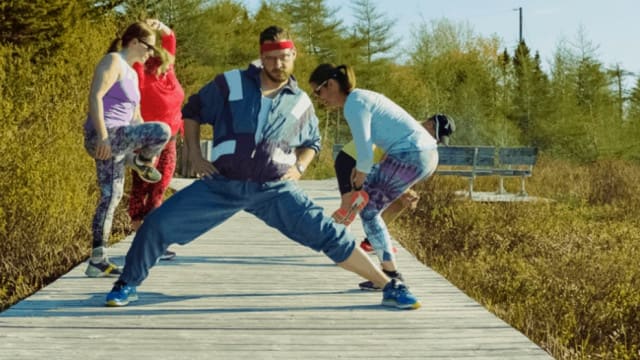 What Works
Welcome to Mount Pearl
entered by City of Mount Pearl
Economic development and business attraction is a highly competitive category. Cities, provinces, states, and countries spend millions competing to attract businesses and investments. Imagine then, being a tiny unknown city (Mount Pearl) in an unknown place (Newfoundland). No iconic landmarks. No CN Tower. No Silicon Valley. No clear point of differentiation. So how to put Mount Pearl on the map?
Many economic development advertising campaigns follow the same predictable formula, serving up a laundry list of forgettable facts, features, and financial incentives. They say that they're different, and exciting, but they're unintentionally demonstrating the opposite.
Instead of following this formula, the city created an attention grabbing rap video to tell Mount Pearl's story in an irresistibly funny, but honest way. It demonstrates that Mount Pearl is a city driven by humanity, not bureaucracy, that is has a sense of humour rather than self-importance. Promoting the city in this fun, engaging way builds brand awareness and embraces their quality of life, ultimately showcasing the city as a great place to live or work in.
Creating a viral success
While planning this campaign, the city was focussed on distinguishing itself from the rest. With increased competition for other municipalities in the region, the city conducted in-depth competitor research and SWOT analysis to understand its value proposition.
After careful consideration, the key messaging was centred on what Mount Pearl does best, and that's customer service. In order to bring this messaging to life, the city wanted to use non traditional forms of advertising and took a risk in doing so, but ultimately, creating a 'rap video' as a community profile proved to be a success. The video was created so people from all over the world would ask the question, 'Where is Mount Pearl?' The city is still receiving inquiries from people across the globe asking about the video and the community.
Despite no paid media support, the video went viral. Within 24 hours of launch, the three-minute Anthem had generated over 26,000 views on Facebook and YouTube. By 48 hours, the number of views had more than doubled to 65,000. And within ten days, the video had accrued over 100,000 quality views.
More than $300,000 of direct media value was earned in the first ten days – through radio airplay of the song, national and regional TV stories, and features on major marketing news sites from England, Europe, Australia, Japan, and the United States; AdWeek featured The Mount Pearl Anthem as its 'Ad of the Day.' Thinking outside the box and stepping outside the comfort zone proved to break down barriers and encouraged viewers to discover more about the City of Mount Pearl.
Want to find out more? Jeremy Schwarz, Marketing & Economic Development Officer for the City of Mount Pearl, will be joining us at City Nation Place Americas to discuss how you can develop an off-beat marketing strategy that delivers. Find out more here.
Related reading
Hall of Fame: 20 of the best place marketing and place branding campaigns
Arctic exploration, Inuit Communities, and the future of Greenland's tourism
Berlin's Culture Project: plans for recovery after a year in lockdown
The Place2Place Podcast: New Zealand & Auckland - Understanding the relationship between city and nation brands
How destination brands can stand out through great storytelling