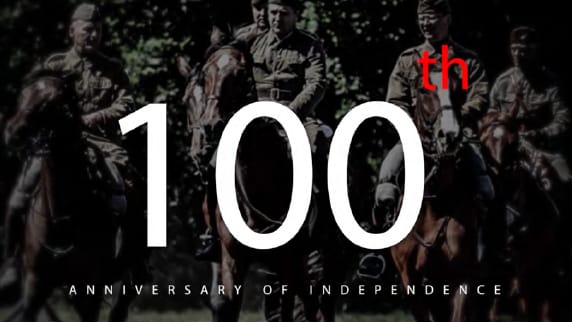 We Create Poland Everyday
Learn more about Poland's Best Citizen Engagement strategy.
Entered by Szczecin City Hall
In 2018, Poland celebrates the 100th anniversary of its independence. Szczecin, a Polish city with population of c. 377,000 inhabitants, was within Germany's borders in 1918. The team had to address a key question. How to celebrate this special day in Szczecin – a city, which a hundred years ago was German, and after WWII was searching for its own identity. A central goal was to show how a national holiday can be celebrated in a calm and balanced way, without the extremes of people marching and shouting nationalist slogans but in a family-friendly atmosphere focusing on people and their stories rather than politics. The team believed that a celebration of everyday life from the perspective of
inhabitants, was the best way to mark the occasion.
The campaign "Codziennie Polskę tworzyMy" (We create Poland everyday) wanted the celebration to have a patriotic and historical context but to avoid xenophobia and nationalism – which are alien concepts to Szczecin - a city that is cultivating an image of openness, diversity, and modernity. The main focus was to integrate all inhabitants in a uniform action, to help shape the collective identity of the city and providing an example to other regional and nation-wide communities, showing that such a holiday can be celebrated in a modern way, taking account of the history and respecting patriotism. The ambassadors of the campaign are the dwellers of Szczecin: representatives of various age and social groups living there.
The campaign was launched in November 2017 and included a dedicated website, information via city social channels; outdoor activities with local and national coverage; exhibitions; a competition for children and youth and neighbourhood festivals involving the local community. In conjunction with the largest local daily (Kurier Szczeciński), a series of articles were prepared on the evolving city of Szczecin, showing the events, & projects that were important in the shaping of Polish independence. A competition was launched for NGOs to seek grants to assist in the delivery of their projects (festivals, concerts, happenings, shows, exhibitions, competitions, conferences, educational paths, outdoor games, lectures, thematic lessons, city games, social and educational campaigns, etc.). A series of films called "Independent
thoughts" was prepared, featuring people related to Szczecin and their participants show the viewers how they perceive their independence, what is Szczecin's influence on this perception and how Poland shapes it and what is the impact of Poland's and Szczecin's independence on the world.
10 out of 12 planned films were completed, and can be viewed on the website and in social media. 27 NGOs sent applications for subsidies to deliver their projects as part of the action We Create Poland Everyday. An estimated 55,000 inhabitants have had a direct contact with the Campaign, which represents 13.6% of the overall population of the city.