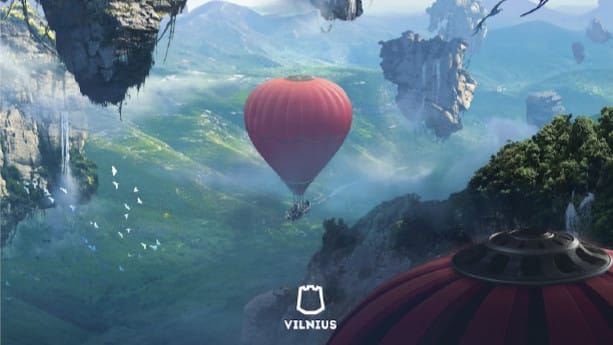 What Works
Vilnius: Amazing Wherever You Think It Is
entered by Go Vilnius. Winner of the 2020 Best Communication Strategy
Research showed that, on average, only 5% of the Vilnius target market knew where it was located - not ideal if you are responsible for making Vilnius famous!
The team felt that the main landmarks in Vilnius, however interesting and entertaining, can't quite compete in terms of spectacular impact with those in neighbouring European destinations. What they could do, however, was capitalise on the cosiness of a city renowned for creativity and out-of-the-box way of thinking. Whilst Vilnius does not have the same number of tourists as other mainstream cities, when people do come to visit, they tend to be impressed and want to come back. Instead of hiding the 'shameful' fact of being almost totally unknown, the team decided to embrace the concept and put it at the core of their campaign.
Turning a disadvantage in to your strength
"Vilnius, amazing wherever you think it is" was born - a campaign aiming to demonstrate the modern spirit and sense of humour of the city, without using traditional destination advertising formulas. The main long-term objective was raising awareness. The team talked to people in their main markets (UK, Germany, Italy, and Israel), who didn't know where Vilnius was.
The team capitalised on the relative proximity of Vilnius to its key markets, making it a viable weekend destination, with cheap direct flights. Campaign activation was mostly digital, supported with outdoor advertising in the key cities in target countries.
The integrated campaign was designed to catch the curiosity of the audience and drive them to the website. The team wanted people to interact with the concept of Vilnius being unknown geographically and to provide an introduction about what Vilnius can offer, together with shareable content. Video footage was created that illustrated the problem, filmed in Berlin. The initial research was proven to be accurate: almost nobody there knew where Vilnius was!
The video centred around highlighting a new website - whereisvilnius.com - where people could guess where Vilnius is on the map and share their guesses with friends. The site then provided links to pages where they could buy tickets and make other travel arrangements.
The creative work exaggerated the idea that Vilnius could be anywhere, placing it in a series of fantasy destinations.
The campaign launched in February 2020, and only ran for a month because of the outbreak of the COVID-19 epidemic. However, more than 35 million impressions were achieved across all media, with earned media in 62 international publications, reaching 138 million people.
Interested in entering the City Nation Place Awards? Find out more about how to enter.
Thank you to Inga Romanovskiene, Director at Go Vilnius, for joining our judging panel for 2021.
Related reading:
The Vilnius Model: How to keep people smiling | Interview with Inga Romanovskiene, Director at Go Vilnius
Rethinking place attractiveness in the fallout of COVID-19
Launching a place brand strategy amidst a pandemic
Ten essential lessons all places should learn from a year of lockdown