The rise of sustainable travel and the role for Destination Management Organisations
by Tom Starr, Vice President of Global Destinations, Hospitality, Amadeus
Today's traveller is focused on planning more personalised and meaningful travel experiences than ever before. As global hotel occupancy has increased, so too has travellers' interest in more sustainable travel options. Data shows that 72% of global travellers believe in the importance of eco-friendly travel, and over 50% of respondents throughout Asia and Europe have stated they care about the impact of travel on future generations.
For Destination Management Organisations (DMOs), this presents an opportunity to grow their demand in this area by utilising comprehensive, timely and regular insights to better understand the needs and dynamics of their visitors and to get a sense of how their destination is doing in relation to their competitive set.
Coach travel has experienced a boost in demand, with growth in international searches for UK coach travel increasing by over 90% in the summer of 2022 alone, according to the Amadeus Data Network.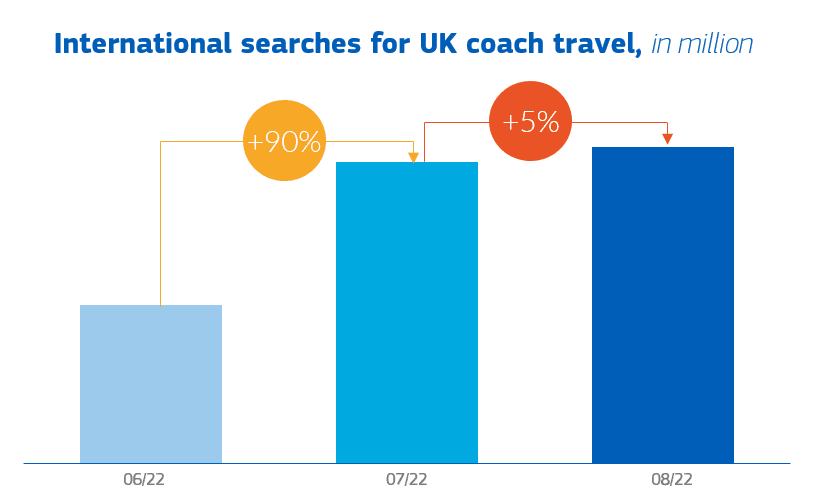 Source: Amadeus Data Network
There are a number of ways in which DMOs can take advantage of this interest from environmentally conscious visitors beyond simply promoting their sustainability efforts. As sustainable transport options have proven to be important for all age groups, DMOs could target all demographics. Also, destinations can increase their focus on visitors who tend to stay longer in a destination, and on determining which origin markets are the most active when it comes to searching and booking travel. By creating attractive packages targeted to the right audience on the right channel at the right time, DMOs can create positive visitor experiences and adapt and scale their business strategies accordingly.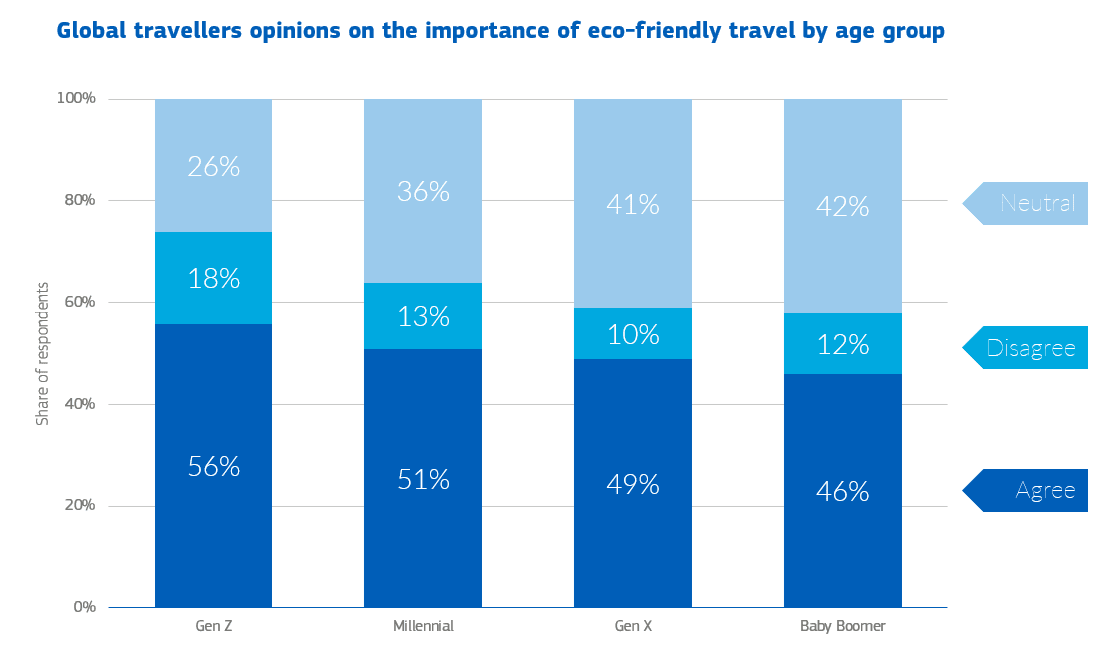 Source: Statista.com
How destinations are using data to attract this key demographic: travellers interested in sustainable travel
The DMO responsible for Tenerife's tourism sector, Turismo de Tenerife, used Amadeus' business intelligence – air search and booking data – to launch new, and very successful, digital advertising campaigns, positioning themselves as a high-quality, sustainable, and desirable destination. As a result of new video ads with an average viewability over 70% and display ads with click-through rates three times higher than the industry average, over 131,000 domestic conversions and 25,000 German and British conversions were achieved. In addition, Turismo de Tenerife was able to grow their demand and increase competitiveness year-round by appealing to an array of new visitor profiles, including outdoor adventurists and more environmentally aware travellers.
Hungary's DMO, the Hungarian Tourism Agency (HTA), also took advantage of Amadeus' expertise to reach potential visitors online and increase bookings. All in all, the campaign's advertising efforts resulted in over 6,300 conversions and a return on advertising spend (ROAS) of 17:1. HTA also supported the country's innovative National Tourism Data Supply Centre, which today provides analysis for data-driven decision-making and marketing initiatives.
By leveraging data and technology to understand and nurture interest from travellers interested in more personalised travel, destination marketing organisations around the world design successful revenue strategies to attract travellers who are actively considering sustainable forms of travel for their next trip.