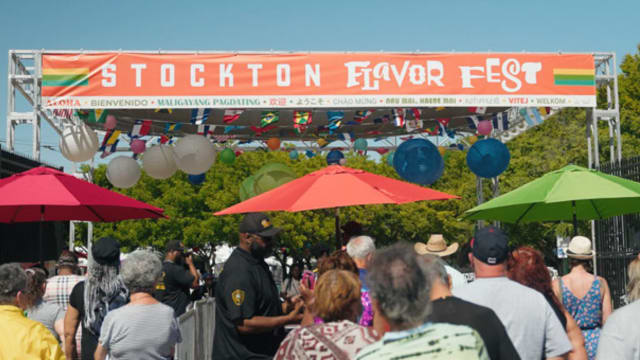 Stockton Flavor Fest
Entered by: Visit Stockton
Like many communities across the globe, years of devastation due to the COVID-19 Pandemic resulted in anything but beauty and celebration in Stockton, California. Hundreds of shuttered windows and loss of hope filled the always-resilient community. Unfortunately, this is not the first time Stockton has faced negative press, scandals, and disservice. Once named the Most Miserable City in America (Forbes, 2011 & 2012), Stockton has struggled to stand-out against its neighbours in the West (San Francisco Bay Area) and California's State Capital (Sacramento) as a major tourist attractor due to its lack of destination-driving attractions and activities.
A community of 330,000 may stand out in any other state in the nation, but in California, competition for visitation, resources, and publicity is tireless. With a checkered past and hopes for economic recovery, city leadership worked tirelessly to push through a plan to bring civic pride back into the community. Thanks to ARPA funding and an Economic Development Strategic Action Plan with an emphasis on placemaking and providing small business incubation, Stockton Flavor Fest was born.
To access please sign in.