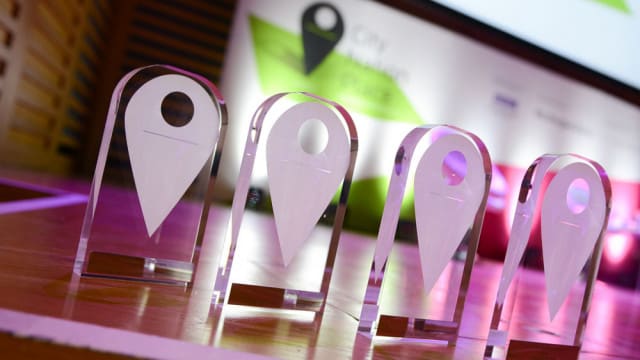 Strategy Toolbox
Signs of excellence in place branding
In the lead up to the City Nation Place Awards 2018, we asked our judges to outline what they believe is essential to a good place branding strategy. Their insights should be invaluable to anyone involved in place branding and, throughout their responses, there were key ideas that continued to resurface: community engagement, authenticity, creativity and demonstrable results.

Community engagement seems particularly relevant as we are faced with an increase in tourismophobia. Guri Højgaard, Director of Tourism and CEO at Visit Faroe Islands, stated that "in many European cities, where 'over-tourism' and 'people pollution' is the talk of the town, we have clearly not linked our strategies and set goals with the locals' opinion." The identity of a place is firmly rooted in its people: involving the community in your place brand is therefore essential to the success of a place brand. Colin Ferguson, President & CEO at Travel Manitoba, reiterated this idea, claiming that crucially a place brand "should also instil a 'Sense of Pride' amongst local residents."

Centring your community at the heart of your place brand strategy also goes a long way to informing the authenticity of your brand. Caio Esteves, CEO at Places For Us, said that "no one knows the community better than itself," and engaging your citizens in the process should ensure that your place brand accurately reflects the values of your people. Natasha Grand, Director at INSTID, expounded on the notion of authenticity, asking "what should a local taxi, café, hotel, public transport look like? Sound? Smell? What language should people use?". The authenticity of a place brand is built from the ground-up; every aspect of the place brand meticulously aligned to create a singular vision and identity that reflects the people, heritage and physicality of the place.

However, whilst it is clear that a place brand should be as much from the people as it is for the people, creativity and innovation are the essential ingredients for the successful communication of your brand, and that's where great marketing comes in to play. The advent of social media has both increased the need for innovative thinking and created new opportunities. Guri, whose own organisation in the Faroe Islands has been behind multi-award winning uses of social media, was particularly emphatic on this, explaining that "today you don't have to be the biggest player with the biggest budget to be able to get your messages through". A creative communication strategy can inspire millions in seconds through the correct application of social media. Apply a creative communication strategy to your authentic place brand strategy, and you should be on to a winner.

All of this leads to the last point that arose from our interviews: demonstrable results. A place brand that perfectly encapsulates the values of your place but never manages to drive tourism, investment or economic development is pointless. Colin clarified this as one of the key goals of any place brand strategy: "is it memorable? Does it attract attention and economic development opportunities? Does it generate increases in revenue? In other words, is it working." Demonstrable results are indispensable for proving value to stakeholders and citizens alike; in our remarkably un-quixotic society, the means must be justified by the end.