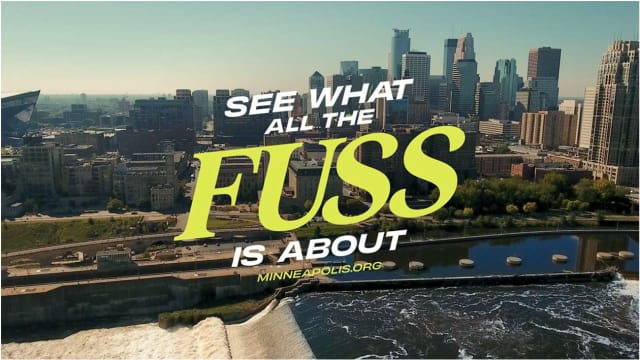 See What All the Fuss is About
Entering organisation: Meet Minneapolis
In 2020, Minneapolis faced three crises: complete industry shutdown due to COVID-19, the murder of George Floyd and subsequent social unrest, and increases in crime alongside confusion around the future of public safety and the defund the police movement. In April 2020, Minneapolis had the lowest urban hotel occupancy in the nation with 3.4%. The subsequent tourism recovery has been a slow, reaching 46.8% occupancy in 2022 – a long way from the 68.2% 2019 benchmark.
The core of Minneapolis' leisure visitors are residents within 450 km of the city. As the nearest major metropolitan area, many of these potential visitors receive Minneapolis television and online news coverage. Increases in violent crime alongside extensive news stories and online social commentary combined with a lack of firsthand knowledge of what it was like to visit the city. As a result, Minneapolis became perceived as a dangerous, empty destination with no reason to visit– even after attractions reopened and violent crime dropped dramatically toward the end of 2022.
To access please sign in.