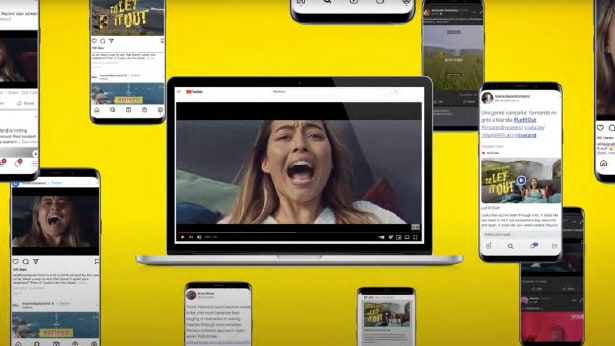 What Works
Scream therapy and Iceland's innovative place marketing strategy
entered by Visit Iceland
As the world went into collective pandemic lockdown, the last thing people stuck inside with their pent-up frustrations needed was a tourism campaign from somewhere they couldn't go. But with Iceland's tourism industry and much of the economy on the line, the team at Visit Iceland couldn't afford to let that stop them.
The insight behind the campaign was born from the experience that Visit Iceland team members were all feeling around the globe and verified through social media and consumer survey analysis. Wherever you were, we were all sharing a universal experience – countless days and nights struggling with crippling fear of the pandemic and mind-numbing stress and boredom of life in lockdown. So how could Iceland deliver a uniquely cathartic experience for would-be travellers locked at home?
Scream therapy as a pandemic-ready place marketing tool
The team took inspiration from acclaimed therapist and mental health consultant, Zoe Aston, who taught that screaming into wide, opened undisturbed space was a therapeutic tool developed in the 1970s to release pent-up emotion. The idea for Let it Out Iceland was born. A global multi-platform campaign was developed to strike an emotional chord and position Iceland uniquely – with its unrivalled nature, sparse population, quirky culture, and innovative health practices – as the antidote. People all over the globe were invited to 'Let it Out' and send their shots of frustrations online to be released into Iceland's landscapes.
Temporary speakers were installed in select remote locations within each of Iceland's seven regions for a limited time (to avoid annoyance) and created a website allowing anyone globally to record their yells and then see and hear them played out across Iceland's glaciers, diamond beaches and ice caves. This was also a fantastic way to introduce their audience to regions and destinations within Iceland they might not have thought or known about.
Growing awareness and travel intent
After letting it out, the team inspired them to visit Iceland once let out of lockdowns. Layered angles and assets ensured all markets could target relevant media for best ROI, focusing on broadcast, digital news, travel, and celebrity media. They commissioned research to reveal markets' consumer sentiment and why there was need to let out frustrations. They partnered with a psychologist that resonated across markets, commenting on scream therapy, working with talent with strong media and social appeal to secure earned coverage and raise awareness. This approach resonated with audiences across the globe, capturing the cultural zeitgeist. In two weeks, the campaign was featured in 800+ broadcast, online and print outlets, with an accumulated reach of 2.6 billion people and earned $18.8 million in free media. Everyone from actress Priyanka Chopra to newscasters Al Roker and Maria Shriver joined in.
Importantly, the campaign also increased consideration by up to 90% and purchase intent by 5.7x in key markets and moved Iceland to the top of head-to-head travel destination rankings for where people would like to fly first after COVID lockdown ended.