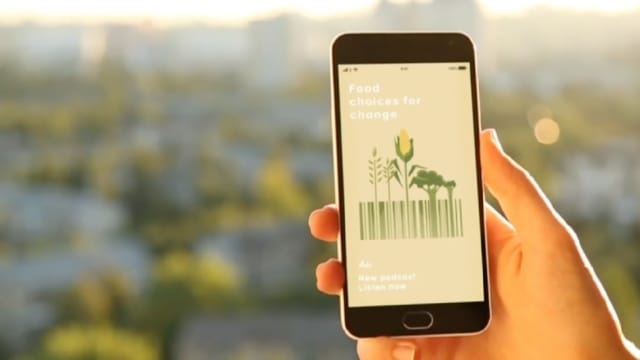 What Works
Nordic Talks: Inspire to act, act to inspire
entered by Nordic Council of Ministers
'Nordic Talks' is part of the joint branding initiatives initiated by the Nordic Council of Ministers. Also called The Nordics, it is an intergovernmental co-operation between eight Nordic countries (Aaland, Denmark, Fare Islands, Finland, Greenland, Iceland, Norway, and Sweden). As eight relatively small entities, they carry little influence in the international arena when standing alone, and so needed a unified place branding concept to generate greater awareness and impact. Consequently, they are helping the Nordic region to reach its vision of becoming the world's most sustainable and integrated region by 2030.
When you look at them from the outside, you might think they look similar, but they're pretty different in terms of size, nature, export markets and finally, nation branding. Still, they have a few crucial things in common. The team chose to enhance that Nordic commonality – their core values of openness, trust, innovation, compassion, and sustainability – in order to add value to the individual countries' place branding rather than cannibalizing it. Besides joining forces, they're flipping traditional place branding upside down and showing the Nordics in the world – not to the world.
What is Nordic Talks?
Nordic Talks works as a global intersectional platform where traditional policymakers and revolutionary rebels meet because – for them to push the world in a more sustainable direction – they can leave no one behind. Their ambition and slogan are "Inspire to act, act to inspire." Therefore, all talks focus on solutions and actions that can solve the challenges we face as a global community: climate change, demographic change, political change, and social change.
Nordic Talks is primarily a live/online talk format anyone can tap into if they want to add a Nordic perspective. The team's strategy is to engage partners by offering an open-source concept that is adaptable and scalable to fit any type of event related to sustainability. The concept is easily integrated into any region of the world, and therefore has been able to travel form Svalbard to Somaliland – and everywhere in between.
The stories that evolve from the events form the joint place banding of the Nordic Region by emphasizing the Nordic perspective, solutions and ways of thinking. All the organizers had to do to carry out a Nordic Talk was apply for funding for their talk and live up to the guidelines in the handbook. A toolbox was developed for partners consisting of brand guidelines, social media assets, PR and communications templates, and a handbook. Their partners have used their networks within their local areas to organise world-class events with speakers such as brand guru Simon Anholt, European Commissioner for Competition Margaret Vestager, and Harvard Professor Shoshana Zuboff. Part of the strategy is to always have a Nordic and a non-Nordic speaker to give the global perspective.
Establishing the Nordics as a place of inspiration
Altogether, the Nordic Talks have helped position the Nordic region as a place where you can look for inspiration on the challenges we face globally. The team has had two open calls, receiving over 200 applications and resulting in 57 adapted and funded projects. But they're not stopping there with a new open call launching in fall 2021. After just one year, more than 90 independent Nordic Talks have been organised, engaging more than 240 partners, innovators, and thought leaders in 44 countries, in collaboration with 80 Nordic embassies. Since launching the first associated podcast episode on April 27 in 2020, the project has gone through a significant scale-up to no less than 24 episodes today, featuring 68 thinkers and doers.
Roughly 12,000 people have listened to the Nordic Talks podcast, not to mention numerous participations at the 90+ events and there are more projects in the pipeline. Ultimately, global collaboration is crucial in developing sustainable solutions, and the concept has supported a diverse range of nationalities. The plan is to continuously create dialogues and bring forward bright solutions and significant initiatives for a more sustainable future.
The number of stakeholder-organised Nordic Talks is the most critical indicator of success; they have 24 new projects in the pipeline together with more than 120 partners in countries such as Egypt; Chine; the Philippines; Turkey; USA; Lithuania; and France. A new open call for Nordic Talks applications will be launched in the fall of 2021.