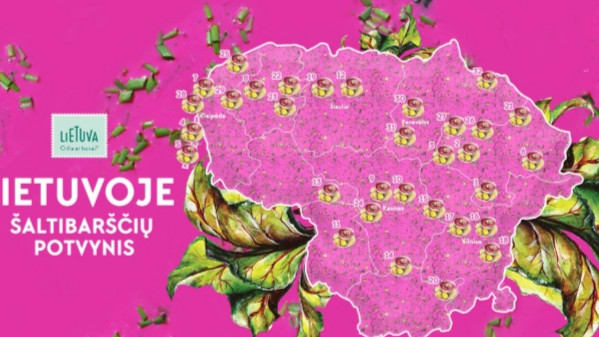 What Works
Lithuania's National Menu
entered by National Tourism Development Agency Lithuania Travel
Gastrotourism is on the rise; WTO data shows that the culinary experience of a destination is an important factor for 88% of travellers, and around a third of an average trip budget is spent on trying our new flavours. In Lithuania, 'trying the local cuisine' is the main tourist activity for inbound travellers, with 84% of visitors partaking.

But what is this local cuisine that tourists are trying? A 2019 SWOT analysis of Gastronomy Tourism showed that Lithuanians – unlike Georgians or Italians – don't have a unified and shared vision of their national cuisine. Fifty years of Soviet occupation was followed by the adoption of fast-food culture in the '90s, leaving little opportunity in between for local food culture to develop. The last five years, however, have seen the beginnings of a rediscovery and reimagining of Lithuanian cuisine. They just needed to use this momentum to solidify Lithuania's culinary identity in a way that would aid their tourism and that Lithuanians themselves would be proud of.
The ingredients for success
The team laid out a strategy to involve as many citizens as possible in the process of defining Lithuania's culinary identity with an online voting platform. They started with a constructive dialogue with the chef community to ensure that the winning dishes would be readily available in local restaurants. From this, a long-list of dishes was created for the public to vote on.

To prime the audience for talking and thinking about Lithuanian cuisine, a Šaltibarščiai Map (cold beetroot soup map) was launched, sharing places to enjoy the iconic cuisine. The map was picked up by sixteen media outlets, providing a 'foot in the door' to pitch the National Menu vote to the media.
In total, 10,000 Lithuanians voted on their favourite dishes and the National Menu was announced on July 13, with fifteen dishes selected by the Lithuanian public. The next steps include a country-wide labelling campaign; there are already over 100 restaurants taking part in the campaign, capable of catering to a combined total of 10,000 diners. All of the places serving the National Menu will be able to put a sticker on their door and label their menus accordingly, and an online map has been created to help tourists and locals alike to discover the fifteen authentic Lithuanian flavours. In addition, the annual Gastronomy Week has accepted the National Menu as their theme for 2020, and top chefs will be creating variations of the dishes voted for by the Lithuanian public.

Next year, the team envisions the National Menu becoming one of the pillars of Lithuania's Gastronomy Tourism strategy – and in this way, the strategy will be based not only on focus group interviews and expert opinion, but also on the opinions expressed by over 10,000 Lithuanian citizens.
Related reading
The secret to Lithuania's domestic tourism success
The Place2Place Podcast: Copenhagen & Chile - Integrating nation brand values and investment attraction
REPORT: Collaboration is king - identifying new opportunities for collaboration in place branding
Keeping Austin weird in the face of huge success