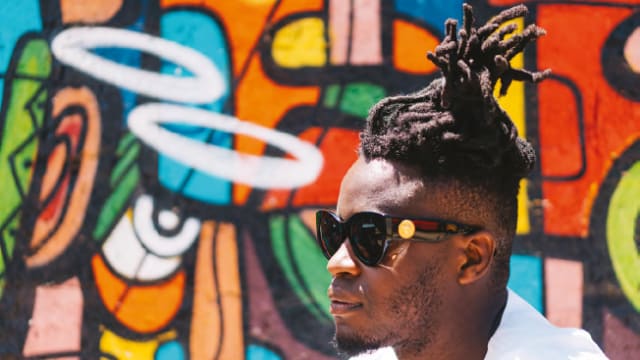 #MeetSouthAfrica
Learn about Sparkloft Media's entry for Best Use of Social Media
Entered by Sparkloft Media
Western media has a tendency to view South Africa as an underdeveloped country; uninviting and unaccepting/cold to diverse audiences. Often, enthusiastic travellers from the US and Canada do not consider the country a diverse hub for culture-focused travel or exciting adventure. South African Tourism was looking to shift this negative perception by proactively reaching out and diversifying its audiences. The "Meet South Africa" campaign elevates stories of South African locals to make the destination feel exciting and welcome through human connection and shared interests.
African destinations often generalize the potential North American traveller, failing to speak directly to the many diverse travel groups willing to explore new areas of the world for vacation. South African Tourism knew there was an opportunity and need to speak precisely to specific audiences and create content that is representative of these travellers' culture. Social driven insights were managed to identify new audiences that would be interested in South Africa as a vacation destination. This research uncovered a travel movement in the North American black and LGBTQ communities. These travellers seek destinations which are progressive and welcoming, and crave experiences that evoke a sense of pride and heritage. #MeetSouthAfrica would improve targeted content to increase positive sentiment of South Africa's welcoming nature for all races, genders and lifestyles. The focus of this influencer programme would be on black and LGBTQ audiences. Overall, this programme would increase awareness and travel bookings to South Africa from these groups. Travellers were encouraged to "meet" the real, welcoming, diverse South Africa. Negative sentiment stemming from narrow reports have been a strong deterrent for a wide variety of travellers, no matter their race or sexual orientation. #MeetSouthAfrica highlighted the country as an exciting, colorful and safe destination for all travellers.
The team worked with a number of North American influencers with followings that aligned with these target audiences—cultural strategist Kent Johnson and photographer Paul Octavious. While Kent focused on culture and history in Johannesburg, Paul helped highlight the progressive LGBTQ scene in Cape Town and Durban. Set against the backdrop of colorful South Africa, two itineraries were developed, each emphasizing the message their engaged followings already enjoy. Kent focused on culture, history and telling deeper stories in Johannesburg. Paul helped highlight progressive LGBTQ advancements. These creators were paired with South African locals to tell the story of the destination's tolerant and open culture. The highly collaborative experience allowed all creators to exchange natural dialogue, share perspectives and establish a genuine connection. These real stories were then shared across social media channels, including a podcast.
Overall, #MeetSouthAfrica content produced more than 2.8M views, 16M impressions, 125k engagements and 14k clicks to the website, and allowed the destination to tell the South African stories through a more diverse lens. Taking an audience-first approach was a milestone for South African Tourism, as this campaign was the first time the destination sought to reach a specific type of traveller. The audience-specific social content was met with positive sentiment and was celebrated for showcasing black and LGBTQ audiences who have historically been underrepresented in travel marketing. These audiences were reached in a way that invoked a sense of pride in their heritage and told the story of South Africa's open culture.