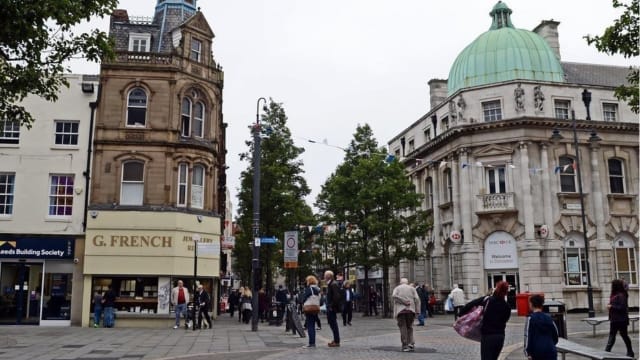 What Works
Looking back to look forward: How Doncaster used history lessons to influence behaviour change
entered by Doncaster Council
In March 2020, Doncaster was faced with a huge communications challenge – one shared by every local authority, government department, and media outlet across the country and beyond: how to make sure their coronavirus messaging stood out from the rest and engaged meaningfully with their audience.
The team could have played it safe and easy if they wanted. They could have put a local spin on the government messaging, and still have done their job – but they wanted to do more. Doncaster felt that there was a unique opportunity to reach further than their usual target audience as the messaging here was universal. The challenge, then, was to develop an approach which would connect and engage with a nationwide – and even global – audience by capturing the mood at the time.
By analysing their engagement figures, the team determined that Twitter was their best platform to reach a wider geographic audience, providing more potential for their content to 'go viral.' On Facebook, the content that engages best with Doncaster's audience is local and informative, but on Twitter, there's more room to be quirky.
For several years, the Doncaster approach has been to tap into trending memes and put their own Doncaster slant on them; for example, a campaign to name two new gritters in 2017 achieved huge engagement figures, and an approximate reach of 10 million. While the message was clear this time – stay home to help slow the spread of COVID-19 – the team opted to use the thread/GIF function of Twitter and combine their messaging with their sometimes irreverent voice on Twitter.
The team felt a 'lessons from history' series of threads was the way to go. By finding interesting stories from history and relating them back to the situation, Doncaster was able to put a lighthearted spin on what was clearly an incredibly serious message. The most successful example of their history lessons campaign came with their 'exploding whale' thread; incredibly, this one thread was seen almost 13 million times by people around the world. In fact, in April alone, Doncaster's Twitter messages were seen 46,795,486 times with 4,316,436 engagements. By way of comparison, Doncaster's messages across all of 2019 were seen around 10 million times in total.
In November 1970, officials in Oregon, USA decided to blow up a rotting whale carcass. The whole thing went horribly wrong.

Why do we bring this up? Well, this story can teach us 3 things about #coronavirus ⬇️ pic.twitter.com/9MOeRESkzx

— Doncaster Council (@MyDoncaster) April 6, 2020
Doncaster's work – and particularly the 'exploding whale' thread – was picked up across a wide variety of both national and international media outlets, as well as being shared and praised thousands of times. The team achieved their objective of making their message stand out from the rest and engage meaningfully with not only their audience of Doncaster residents, but much further too. Doncaster has been placed on the map for an international audience which prompted people to say that they want to visit – or even move there!