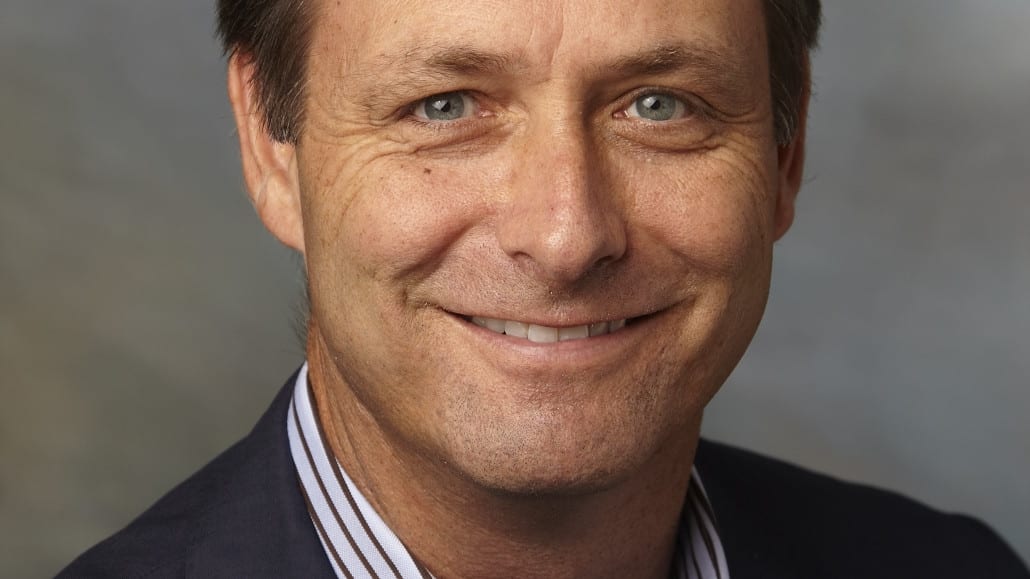 In The Spotlight
Interview with Scott White, President & CEO, Greater Palm Springs Convention & Visitors Bureau
We were lucky enough to be able to ask Scott White, President & CEO at Greater Palm Springs Convention & Visitors Bureau on his take on some of the major challenges and opportunities facing place branding. Scott will be joining us in West Hollywood to share his experience of leveraging his place's cultural heritage to attract tourism and investment.
---
CNP: What do you consider to be the biggest challenge facing place branding and marketing teams working for cities, states and places across the USA and Canada?
SW: External threats to funding. New Orleans is a great example, reading about how the city and the local transit authority want to divert tourism funding to pay for infrastructure issues. In California, many cities are dealing with the rising cost of pensions, homeless and infrastructure issues. Destination Marketing Organizations will be on the defensive for years to come and will be a distraction from focusing on their core responsibilities. Educating, listening and collaboration will continue to grow in importance.
CNP: What do you believe are the emerging opportunities? [any particular markets, sectors, or marketing channel opportunities that excite you?]
SW: The continued expansion of global markets. Younger international travellers are disrupting the market place and the secondary / regional markets will benefit. These travellers are looking for unique and authentic experiences and won't purchase through traditional platforms. We view this as a great opportunity for a market like Palm Springs. The younger international traveller is willing to travel alone or in smaller groups, they don't want organized tours and will have a positive impact on a regional destination.
CNP: What trends in place branding and marketing are you interested in exploring?
SW: We would like to explore more about destination development. As a regional DMO representing nine cities it has been our goal to educate our city partners on product development, enhancing the visitor experience, developing sustainability goals and ensuring our destination brand is protected. In 2016 we released our destination development plan outlining recommendations on these topics and would love to learn more about keeping the plan relevant as economy, traveller interests and our political leadership changes.
CNP: What are the advantages for closer collaboration between place making and planning teams, tourism, and economic development teams?
SW: Having a cohesive message and collaboration is critical for today's economic development efforts. As a regional DMO we have created the destination brand and have the resources and knowledge to market the destination effectively. Collaborating with the economic development agencies and municipalities has multiple benefits; 1) The DMO increases their value and relationships with local government. 2) diversifying the local economy will attract new tax revenues and ease the pressure on tourism funding threats. 3) Increased air service: As new business travellers arrive, airlines will be attracted to adding new routes and frequency, benefiting both the tourism industry and the local economy.
CNP: Do you think it's becoming more important for DMOs and EDOs to advocate for their role and their impact to politicians and citizens? Why do you think that is?
SW: For Palm Springs, our regional organization; Coachella Valley Economic Partnership (CVEP) has struggled with funding and resources. As our budget continues to grow due to our Tourism Business Improvement District, it became evident we needed to broaden our marketing efforts to not only attract visitors, but to also help diversify our economy. Having clearly defined roles are critical. We are the marketing partner and they are the "closer". We will help generate the leads, but CVEP and the cities need to be prepared to manage the process and sell the company on our destination. Clearly defined roles, open communication and transparency is important. CVEP understands our goals and our intentions. We want and need CVEP to be successful. If we can add new companies to the region key segments will improve; air and rail service will grow, the work force will expand and new revenues will flow to the municipalities. All three of these areas are important to the region and will help the tourism economy succeed.
CNP: Do you think great neighbourhoods are of increasing importance for the place branding strategies of towns and cities? And what do you think makes a great neighbourhood community?
SW: The modern traveller is looking for local, authentic and unique experiences. Having the community involved in tourism is important. A great example for our region is Modernism Week. The event integrates our neighbourhood homes into their tours and activities. For a short time period a home owner becomes a celebrity. However, it is a balancing act, requiring open dialogue with the community. Not everyone is excited about a double-decker bus traveling through their street. The expansion of VRBO has definitely expanded our tourism economy, but is was not an easy path. Many neighbourhood groups have voiced their displeasure with vacation rentals in Palm Springs. However, the city created a separate department to address noise, traffic, illegal listings and an avenue for the citizen to report feedback. It has been tremendously successful; neighbourhoods and tourism can coexist with transparency and open communication.
CNP: How has the publicity of the Amazon HQ2 bid affected economic development organisations' approach to attracting investment?
SW: Bigger is not necessarily better. Understanding the brand of your destination and how a large-scale project can impact your community is important. Your community is your brand and finding the right balance of growth that does not negatively impact your brand and your eco-system is important. If a destination is dealing with affordable housing issues, adding more jobs is not the answer. Determining what is the best direction of the destination must include input from everyone.
CNP: What are the ingredients for success for cities competing to attract young talent?
SW: We recently completed a study that surveyed young adults (20-26 years of age). We wanted to understand if college graduates would consider relocating to Greater Palm Springs for employment opportunities. A few key findings indicated that an average of 75% would relocate for their preferred job. That percentage increases for people living in high density cities. Primary motivators were higher salaries, lower cost of living, career advancement and benefits. For our destination, two barriers were climate and distance from friends and family. As millennials start a family their priorities are changing and the quality of life and time with their family and friends are important. A critical game changer for a destination like Palm Springs would be passenger rail service to Los Angeles. Young adults want to stay connected to their roots and have access to activities that are important to them.
CNP: Over-tourism and sustainability are two of the buzzwords in place branding at the moment – how do you feel DMOs need to adapt their strategies to meet these challenges?
SW: The DMO and the DMO board must re-evaluate their goals and how they measure success more frequently. It is the responsibility of the DMO to develop and collect data that provides insight into the impact of tourism and what is the best direction for the destination. Every destination is unique and different and developing a strategy that is in harmony with the environment is important.
CNP: Other than your own session, what are you most looking forward to at the City Nation Place Americas 2019 conference?
SW: Networking with all of these incredible destinations and learning both successes and failures. As we expand our role, it is important that we diversify our knowledge and be prepared to help overcome the barriers that are unexpected.
CNP: If you weren't in your current role, is there a city or country anywhere else in the world that you'd love to work for?
SW: I would love to live and work in Italy or France.