Chris Brown
Marketing Executive, Unquote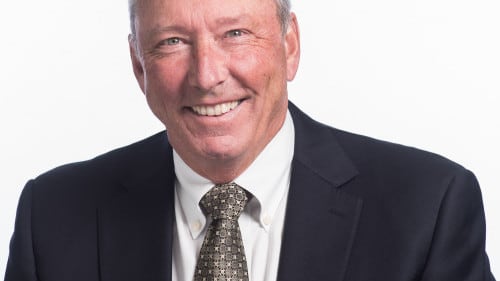 In The Spotlight
Interview with Colin Ferguson, President & CEO at Travel Manitoba
We caught up with Colin Ferguson, President & CEO at Travel Manitoba to discuss some of the key areas affecting place branding.
---
CNP: There's been an increase in awareness about the need for effective place branding over the past few years. How do you feel that place branding has changed in the light of this?
CF: Over the years there has been a greater understanding of what place branding is and its benefits to destinations in both marketing and developing emerging tourism experiences. The sharing of information through conferences, such as those offered by City Nation Place, has both opened marketers' eyes and elevated the quality of place branding for destinations.
CNP: What impact do you see that the growth in social media has had on place branding and place marketing strategy?
CF: This has proven a game changer. Social media has enabled destinations to communicate their messages, products, offerings to a much broader audience at a very low cost. However, it too has created considerable "clutter" in the market and increased competition amongst all destinations vying for the consumer's attention.
CNP: Whilst place branding has, mostly, moved on from the logo and slogan approach, the design identity to support your strategy is still so important. What do you believe a great place identity should deliver for a city, nation or region?
CF: The very foundation behind Travel Manitoba's Place Branding initiative, is to bring focus to a given destination, accurately reflect the destination's personality, showcase reasons for visitation, align businesses under a singular, consistent message and bridge the gaps between the experience that visitors get when they visit a destination and the perception that people have of that destination. And, it is working.
CNP: What, in your view, is the single greatest challenge for place branders responsible for delivering effective, international communication strategy?
CF: I believe the single greatest challenge for Manitoba has been the need to build consensus amongst the destination's stakeholders, to enable them to agree to communicate with a consistent message, supported with bold new creative. Consensus ensures the brand truly reflects the personality of the destination, and results in consistent messaging, and, quality of message.
CNP: Would you say that place branding teams are getting better at engaging citizens in the process? Why do you feel it is important to engage citizens?
CF: It is critical that citizens of a given destination feel that their home is being promoted fairly in local, regional, national and international markets for them to buy in and support the brand. The Place Brand, in addition to all it is intended to do externally, should also instil a "Sense of Pride" amongst local residents. Furthermore, we too have found that politicians are more likely to embrace the brand if voters are supportive of the place brand.
CNP: How do you think an effective place branding strategy for a city, region or nation can contribute to that place's economic resilience?
CF: This question is at the very heart of our Place Banding initiative. A strong place brand will create a positive image for a destination. Businesses are more likely to invest if they are aware of and are impressed by quality the destination brand. And, an effective Place Brand will attract investment, travellers/tourists… and most importantly, revenue to the given destination.
CNP: What is the key to successful collaboration between stakeholder teams and departments engaged together in a place branding strategy?
CF: With each of our Place Brands, local champions are identified to carry forward the brand implementation and ongoing marketing efforts. Success is largely based on their commitment… however, key to the brand's success is clear communication on the purpose of the brand, objectives, strategies, tactics and anticipated performance.
CNP: What is the key to maintaining the momentum of your place branding or place marketing strategy?
CF: Travel Manitoba created the Place Branding initiative about 2 years ago. Since that time, 11 destinations self-identified, secured "Brand Champions" and investors, and have implemented their new brand in an effort to align the community, showcase their destination, drive visitation and revenues. Travel Manitoba pays for the brand development, our gift to the given community. The community, however, needs to generate revenues on their own to ensure it is implemented properly and that they have monies available for marketing initiatives over, at least, a three-year period.
Here again, communication is key. We continue to both monitor all Manitoba Place Brands and work directly with the area champions to assist wherever we can… with the goal of ensuring greater success. We too are hosting our first Place Brand Summit in September 2018, bringing all "Champions" together to tell their story, celebrate success and brainstorm ideas for future initiatives/collaboration.
CNP: Do you think the job of place branding is easier or more challenging now than it was five years ago? And why?
CF: The concept of Place Branding or Place Making is now a mainstream marketing activity. Destinations all over the world, from countries to small communities are actively using Place Branding/Place Making to put them on the proverbial map. The competition is fierce for attention. So… more challenging now more than ever, largely due to a greater marketing focus placed on attracting visitation, the level of competition and on cost-effective marketing platforms such as social media.
In Manitoba, we are Place Branding communities of less than 10,000 at one end of the spectrum, and our Capital City, Winnipeg, a population of 700,000 at the other end of the spectrum. However, the initial 11 Place Brands have been developed for small towns and cities throughout the Province, including the remote North. We believe the tenants of brand development are the same for small communities or large countries… as is the strategy behind brand development.
CNP: What three things make a great awards entry from the judges' perspective?
CF: This is a great question.
1. Does the brand accurately reflect the destination… is it true? Is it believable?
2. Does it meet or exceed the expectation of the visitor/traveller?
3. Is it doing what it is designed to do… is it memorable, does it attract attention, economic development opportunities, change/improve perceptions, instil a sense of pride amongst residents, and finally, does it generate increases in revenue. In other words, is it working?
CNP: Which session are you most looking forward to hearing at this year's City Nation Place Global Forum?
CF: As you know, we are returning for our second CNP conference in London. We also attended your conference in New York. Travel Manitoba may be the only or one of the few whose annual budget is calculated based on performance. Our funding is based on a percentage of revenues generated by the Tourism Industry in Manitoba. 96% of the tax based revenues generated by tourism in Manitoba remains with the Government of Manitoba, while 4% goes to travel Manitoba to market the Province locally, nationally and internationally. In our first year under Plan 96/4, Manitoba experienced a $100,000,000 increase in tourism revenues… and Place Branding is helping. We are passionate about Place Branding. There is a strong business case for developing these Place Brands… at the core… drive visitation, revenues and Plan 96/4.
That said, the session on "Creating the ideal structure to manage a nation's brand."
CNP: If you weren't working for your own city, region or nation, which place would you like to work for?
CF: This is a hard question… Many destinations have done incredible work to establish their brand… the likes of New York or Paris come to mind. I would like to work on a brand that would be a great challenge… one to push a destination on the world stage… and one deserving of that position.
That said, the incredible city of Budapest… baby Prague!