Erik Odhnoff
Head of Structured Finance, Swedbank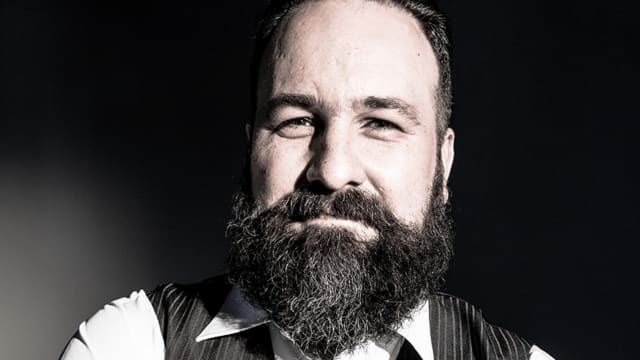 Interview with Caio Esteves, CEO, Places For Us
We asked Caio Esteves, CEO & Founder of Places For Us, to share his take on the key trends affecting place branding.
---
CNP: Why do you think that this is a good time to be launching City Nation Place Latin America & Caribbean to bring together national, regional and city place branders to explore the unique challenges that the region faces?
CE: Latin America has great potential to develop its place brands, both at the country level and at the city level. At the same time we still see several projects focused on marketing and advertising, without taking into account the identity characteristics present in the place branding process. This event is a great opportunity to showcase and discuss different ways to promote cities, countries and regions.
CNP: What do you consider to be the biggest challenge facing place branding and marketing teams working for cities, states and places across Latin America and the Caribbean?
CE: The main challenge is the understanding that a place branding is not owned by a government, but by a nation that is owned by people.
Political interests are often little aligned with long-term interest needed to build a place brand. In this way, the challenge is to stay focused on long-term alignment while responding to short-term policy needs. It needs a change of mindset, from immediate result to legacy.
CNP: What do you see as being the key difference between place branding and place marketing?
CE: In a simplistic way, I can say that the place branding looks inside while the place marketing looks outside. While place branding searches for identity, place marketing aims to promote, to market. Having said that, the complementarity of the disciplines is evident; contrary to what many people say, one is not substitute of the other. Another thing that is noteworthy is that place branding, ultimately, is not about places - it's about people!
CNP: City brands are finding their way into the spotlight – how can nation brands work more effectively with cities to support a clear place brand identity?
CE: I think there is still a good way to spotlight, although the situation today is much better than years ago.
Many cities still behave generically, if not in an amateur way. In the case of nation brands is not much different. It is necessary to understand that a nation brand is more than the sum of the city brands. Thinking about a nation brand depends on what is the "glue" (this is the term I use in the consultancy) that keeps all city brands within the nation brand umbrella. To understand this glue is to walk in the sense of unity, without losing the different singularities.
CNP: Do you think there is a growing role for the private sector in supporting nation and city brands? If so, what is your top tip for engaging private sector organisations in the process?
CE: The private sector, especially real estate, not only supports place brands, but is often responsible for shaping the development of cities. Making the private sector understand its role in building and maintaining a place brand is not only desirable, it's necessary.
Latin America has historical issues with public management and often private initiative is the only alternative.
If, on the one hand, it is necessary to make entrepreneurs aware of this, then on the other, it is up to the professionals of place branding engage them in the process of construction / maintenance of the place brand. A healthy process of place branding involves as many stakeholders as possible: residents, visitors, entrepreneurs, academics...
CNP: Do you think it's becoming more important to advocate for the value and positive impacts of place branding to both citizens and governments? Why is that?
CE: If Place branding is about people it is also about social impact. It is necessary to improve the life of the inhabitants before attracting visitors; without this the experience does not materialize, or at least, not in an authentic way.
Marty Neumeier says that we do not buy brands or services anymore, we follow an idea, or we follow the idea advocated by brands, something we now call purpose.
Understanding the purpose of places and consequently of their place brands is to think about people in a broad spectrum: residents, visitors, investors, etc ... In this approach, everyone wins.
CNP: Other than your own session, what are you most looking forward to at the City Nation Place Latin America & Caribbean conference?
CE: City Nation Place is the most important forum to meet other practitioners and academics from around the world. In the Latin America edition, my goal is to understand how neighboring countries have been working their brands, what are the main challenges, what solutions are found.
It is an excellent opportunity to exchange experiences.
CNP: If you had the opportunity to move to any place in the world, where would you be most interested in living and working?
CE: Each place has its own characteristics and that's what place branding is all about.
In my case, my behavior matches with European countries. A good answer would be not a single country but a nomadic digital life. In this case London, Barcelona and Berlin would be at the top of the list, who knows, 3 months in each of those places and 3 months in São Paulo? Not bad at all.