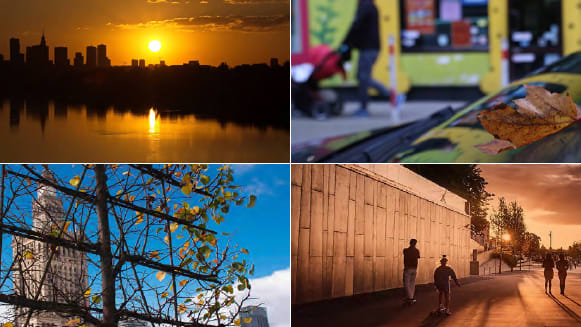 I Love Warsaw
Learn more about Warsaw Tourist Office's Best Citizen Engagement strategy.
Entered by Warsaw Tourist Office
Research suggested that engaging residents in the process of development remains the future of modern city management. For years Warsaw has been a leader in this field and has implemented solutions such as a participatory budget. Warsaw residents are interested in city-related initiatives requiring their involvement and the Warsaw team wanted to discover if it would work in the field of tourism, too. One of the key initiatives relevant to Warsaw is the 'Live like a Local' trend - responding to the needs of tourists willing to get to know new places and experience things through the eyes of residents, i.e. in an authentic way that is different from clichéd guide book recommendations. The challenge was not only how to approach it on the technical level, but also how to do it in a way that would conform to the city's strategy, by enriching the tourist offering and also strengthening Warsaw's image as a city that's open, diverse, friendly and modern.
The ultimate goal of the project was to boost tourism and the attractiveness of Warsaw by providing first-hand information from the locals and strengthen the image of Warsaw as a city, as well as encourage districts to support such initiatives with locals as active guides. Warsaw Tourist Office created a tourist offer that focused on tourists who like to experience things through the eyes of the locals and are interested in visiting off-the-beaten-track places. In order to complete the task, Warsaw Tourist Office decided to make use of a pre-existing crowd-sourcing web platform (created for public participation of Warsaw residents in other aspects of the city management). This time though the platform was to be used to gather ideas and concepts for the city tours with locals asked to tell the team about their favorite locations, districts and places along these routes - where they relax, look for fun or where they simply feel good.. Their ideas would be turned into promotional content where the residents themselves would act like local guides.
Participants submitted their self-developed theme routes and the Warsaw Tourist Office prepared a series of 7 video testimonials on the basis of the selected routes. Their authors were asked to take part in the videos and acted as local guides, telling their stories. The winning tour was reworked and implemented in the Warsaw tourist mobile application 'Warsaw Tour'. To further promote and activate users, Warsaw Tourist Office held a photo competition on its Facebook Page and to help tourists explore the recommended trails, an interactive map was created, which reached over 4,500 users, to enable tourists to choose one or several routes and navigate along them.
In the first phase 47 routes were submitted by the residents and 7 video testimonials have been produced. Nearly 800,000 users altogether were reached on YouTube and Facebook and c.11,000 new users downloaded the related app.