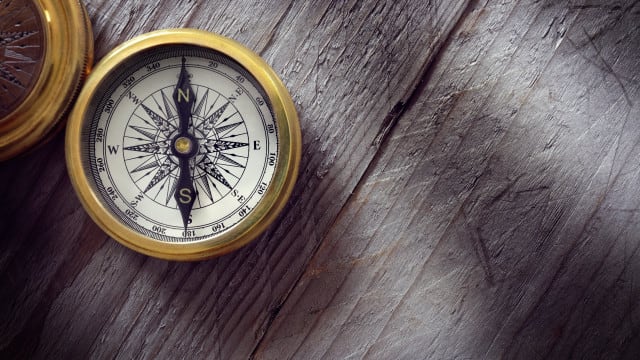 Strategy Toolbox
How research can provide a more nuanced understanding of place reputation
There was a recent headline floating around social feeds about Nashville. It might have been satire, it might have been a legitimate concern. But the gist was that all of the activity around the NFL draft weekend, which took place in Music City, was disrupting a critical local industry: bachelorette parties.
Nashville is booming because it sits at the nexus of several trends. It's cheaper than New York and LA, which appeals to Millennials and Boomers alike, and it's a newer travel destination. A recent Ipsos survey showed that fewer than three in ten people had ever visited any city in Tennessee which would of course include all the Graceland visitors in Memphis. It's more "authentic" than, say, New York City or Las Vegas, or a Disney-manufactured experience in Florida, or a city that is the antithesis of authentic, like Hollywood. And as bite-sized vacations and road-trips are rising, Nashville sits at the cross-roads of several massive highways and within reasonable driving distance from a good swath of the population. Finally, Nashville is growing its population and its business-appeal. More people living there and drawn there for business meetings leads to word-of-mouth and "come visit me" requests that help fuel influence-based travel. Oh, and Music City is also booming because of great marketing.
But what's next?
It's easy to imagine that towns even smaller than Nashville could follow in similar patterns. Driving destinations for long weekends don't need tons of attractions. You only need a few key ones to fill a weekend. Think of the amazing and utterly unique City Museum in St. Louis. Or a collection of wineries in Southwest Michigan. Packaging and marketing snackable travel options – with snackable accommodations – can make a difference in a local economy.
These trends also have implications for international travel. In the same way that it's not all New York and Orlando domestically, it's not all Paris and Tokyo for the global jet set.
The thing is, though, that in most national "where are you interested in travelling" surveys, these places aren't even in the consideration set. That's even more true with international destinations – there are just too many to include.
Which leads us to consider that the regionalization of this type of research and the broadening of the consideration pool beyond the historically obvious set of cities would uncover some interesting and perhaps future-leaning trends.
Don't get us wrong. There's great value in the high-level a-list destination surveys – Ipsos is releasing results from a limited survey along these lines at City Nation Place. The value drives from the fact that reputation still matters. The reputation of a city as a great tourist destination is a key driver for travel. Reputations develop slowly over time, and they don't change that quickly. Rome wasn't built in a day, and neither was its long-standing association in people's minds as one of the key cultural hubs in the western world.
At least that's historically been the case. It's changing to some degree. Today's unsettled political climate means that a traditionally "safe" destination might become more politically and thereby physically unstable somewhat rapidly. The rise of social media also means that people are sharing their tips and pics with a wider audience leading to "trendy" destinations based on any number of factors. Take, for example, Game of Thrones filming locations, which have turned more off-the-beaten path destinations into must-see attractions. The Fjaðrárgljúfur Canyon in Iceland had to ban visitors because the influx was causing damage to the natural beauty of the area, which (along with imagining dragons flying through the space) was the reason people wanted to visit in the first place.
Travel trends are always changing. They are impacted by a tricky mix of reputation, marketing, micro- and macro-economic shifts and the characteristics of a place itself. As always, solid research can measure and quantify the obvious trends. New approaches can shed light on the trends below the surface and connect the dots between disparate inputs. Marketing based on this research can then help attract visitors and smooth out the potential pitfalls of differing demographics competing for limited resources. Because there's no reason the bachelorettes and the draft followers can't all come together over microbrews and two-step in peace.