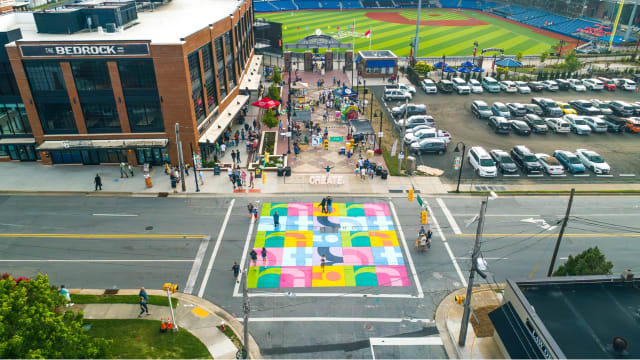 High Point Community Brand
Entered by: CivicBrand
High Point, North Carolina has been shaped by the world's largest home furnishings trade show, John Coltrane, High Point University, and the Carolina Core. With so much to share, the City of High Point engaged CivicBrand to develop a community brand that would enable stakeholders to share High Point's story in a sincere, impactful, undeniably High Point way. There was a need to strengthen High Point's identity through design because the world's understanding of the place was myopic. High Point has long been known as the furniture capital of the world, but residents, investors and visitors without furniture ties were excluded from sharing in that identity.
By uniting the community through design, the story of High Point could expand to include creatives of all types – not just furniture. It also made sense to use design as a way to bring the community together and usher in a new era of progress given High Point's history as a design-led city, thanks to the furniture industry. A place at the centre of the world's high-end furniture design trends deserves to have a design system that honours that legacy.
To access please sign in.