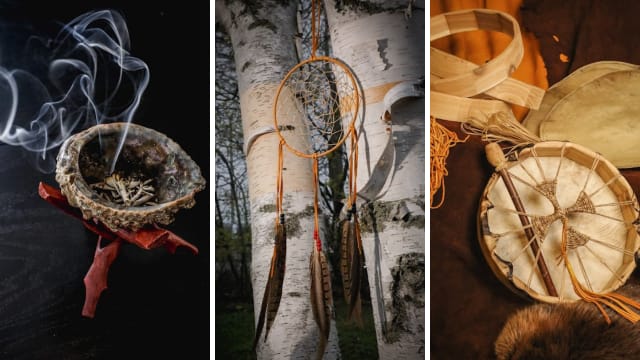 What Works
Growing Indigenous tourism in Canada: Case Study
By Cathy Kirkpatrick, Partner & Senior Tourism Strategist, Alphabet Creative

Canada had become a global example of how to build a thriving Indigenous tourism sector and in 2019 reached peak levels of $1.9 billion contribution to Canada's GDP and over 39,000 employees. The growth in Indigenous tourism has been largely driven by the creation of the Indigenous Tourism Association of Canada (ITAC), an Indigenous-led, global leader in the marketing and development of indigenous tourism experiences.
ITAC's President & CEO Keith Henry has noted "Tourism is the strongest tool in the toolkit to help Canadians to support reconciliation".
Provincial Indigenous organisations and community Indigenous groups have played an important role in the development of Indigenous experiences at a regional and local level, with many destination marketing organisations contributing through product development workshop support, destination development funding and hands-on marketing assistance to operators.
In Ottawa, Canada's Capital, the local community college, Algonquin College, and Ottawa Tourism partnered on the development of an Indigenous Tourism Entrepreneurship Training program that was designed to help move Indigenous entrepreneurs from an idea to a market ready product or experience.
To explore how destination marketers and Indigenous operators can collaborate in product development and capacity building, we spoke with three prominent tourism stakeholders: Marc Forgette, French-Algonquin Owner of Makatew Workshops in Carp, Ontario, as well as Ottawa Tourism's Catherine Callary, Vice President of Destination Development, and Kelly Haussler, Director of Destination Development.
"Indigenous tourism is reconciliation in action."
From a destination marketing perspective, there are so many good reasons to support Indigenous operators. To start, their stories are authentic and culturally driven, exactly what visitors want. As well, there's a kind of circular economy that happens when you empower an Indigenous business. Often times, that operator will support another Indigenous business, either directly or indirectly. There's a positive ripple effect.

Most importantly, though, tourism can be a vehicle for reconciliation.

Catherine believes it's crucial, now more than ever, for Canada to take action in meaningful ways to support Indigenous voices – and much of that action needs to be driven by Indigenous voices themselves. In that respect, destination marketing organisations (DMOs) can help.

"We need to ensure that the people who are sharing this beautiful culture are doing so from a place of empowerment and self-actualization. It's very important to us to use the tools we have in our toolkit to help these businesses get off the ground."

One such business is Makatew Workshops, owned by Marc Forgette, a French-Algonquin member of the Apitipi Anicinapek Nation (formerly Wahgoshig First Nation). In 2020, Marc participated in the Indigenous Tourism Entrepreneurship Training.
Marc is a true success story of what's possible with destination development support. Today, he facilitates workshops for groups of up to 1,000 people, helping participants make a traditional Indigenous craft while learning about topics like truth and reconciliation.

"I want them to walk away with more questions and continue their journey into wanting to learn about our culture," says Marc. "One of the best ways to do that is to immerse themselves in something that's traditional and sacred to us.
"We need to do it right, not fast."
Enriching a destination's Indigenous tourism ecosystem doesn't happen overnight. It takes a thoughtful approach to relationship building and collaboration. Ottawa Tourism, for example, lives by the Indigenous Tourism Association of Canada's motto 'nothing about us without us.'

"This is all about supporting as opposed to leading," says Catherine. "And not bringing a colonial mentality to developing these experiences. It's not for the non-Indigenous partner to say how the experience should unfold."

For Ottawa Tourism, every relationship starts with exploring how each party can leverage its skills to grow, celebrate, and bring economic impact to Indigenous communities.

"It's a slow process," Kelly says, "because you have to get to know people, and they have to get to know you, and you have to trust each other. We want to do it the right way, not the fast way."

Sometimes, Kelly adds, it's about having that first conversation: many operators, both Indigenous and non-Indigenous, don't realize they fall into the tourism category. That understanding can get the ideas flowing, which can open doors to various forms of support like funding opportunities.

Marc, for example, with Ottawa Tourism's help, recently capitalized on some funding to help open his new facility in Carp. Having a physical, visitor-ready space has allowed him to expand his operations and partner with more Indigenous makers.

"I've had great support from Ottawa Tourism, the Canadian Council for Aboriginal Business, and others. Now I want to pass that down and help other Indigenous entrepreneurs get to where I'm at. If I can do it, anybody can do it."

In terms of relationship building, Kelly also notes the value of gaining first-hand cultural awareness training, something that's doubly important for destination developers keen on nurturing Indigenous tourism.

"[Our staff has] been doing small-group training sessions with Pikwàkanagàn First Nation. We're going into the community and deepening our understanding of Algonquin culture, learning things we didn't learn when we were growing up. We're learning about the challenges they endured."
"Respect is everything."
While DMOs play an important role in supporting Indigenous tourism experiences, they don't do it alone. Visitors have a role to play, too, in the way they engage.

"We're hearing a lot in the tourism community about visitors walking off the path and trampling over ecosystems to get a selfie," says Catherine. "It's all driven by this kind of Instagram-heavy culture."

Still, Catherine believes respect is going to re-emerge in the travel context, and that Indigenous tourism is a wonderful vessel for it, especially with so much talk of regenerative tourism.

Marc agrees, and also believes that you can embody respect in your willingness to learn and ask questions. Encouraging dialogue among his workshop participants, for example, is how Marc breaks down barriers. It's how he instills confidence in people to appreciate Indigenous culture without the fear of appropriating it.

"By not asking questions and not participating, I think you're losing out on a lot," he says. "You're assuming you can't do something like go to a powwow. The best way to know is to ask. You won't be judged or ridiculed."

At Alphabet®, we can testify to the welcoming environment Marc fosters during his workshops. Each time we've worked with him, there's been a strong exchange of active listening, learning and respect from both sides, which makes everyone more comfortable and facilitates a productive session.
The way forward.
As the Canadian tourism industry continues its efforts to recover from the pandemic, the appetite for Indigenous experiences, both domestic and international, is likely to keep growing. It's up to destinations, all levels of Canadian government, and visitors, in how they engage with these experiences, to help foster the sector's success.

In Canada, we are fortunate to have industry leaders and partners like the Indigenous Tourism Association of Canada, Indigenous Tourism Ontario to provide valuable data and guidance on the challenges and opportunities facing Indigenous businesses – but these insights are only part of the solution.
It's vital that destination developers forge strong, first-hand relationships with their local Indigenous communities, both urban and rural. It's critical to listen, be respectful, and take an enabling role, not a leading one, when developing or promoting these experiences.




This article was written with generous input from Makatew Workshops and Ottawa Tourism. Learn more about Makatew Workshops here. Learn more about Ottawa Tourism's Indigenous programming here. View Alphabet®'s work for the Indigenous Tourism Entrepreneurship Training program here. Imagery courtesy of Makatew Workshops.