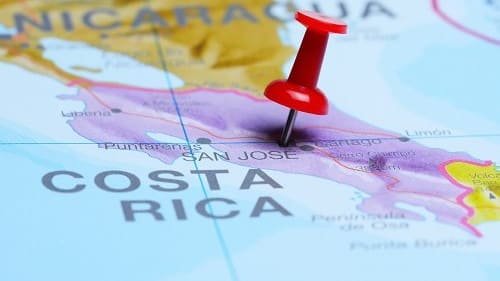 Trends & Ideas
Eight quotes that will change your thinking about destination marketing in LatAm & the Caribbean
With just two weeks until our inaugural City Nation Place Latin America & Caribbean conference and with a line-up of place branding leaders set to share their expertise, we've gathered eight of the best quotes to give you a quick sneak preview of the ground-breaking discussion planned for Costa Rica. Of course, many of the issues they raise will be relevant around the world….
Dr. Robert Paul Jones, Executive Director of the G.U.E.S.T Center at Texas Tech University
Maintaining a connection to the positive cache associated with parts of the Caribbean and Latin America while eschewing the negative is a fine line. Then within that narrative, staking out a compelling message tied to your country or city brand will be key.
Federico Moreno-Nickerson, Vice President of Development, Apple Leisure Group
The 24-hour news cycle these days is characterized by repetitive, very superficial and incomplete coverage of events and often favours negative situations that are grossly overstated[.] There needs to be a carefully crafted, well targeted and effective multi-media communications campaign, incorporating social media, in order to share relevant and pertinent facts, in an effort to achieve balance with the negative content and information disseminated in all media.
Camile Glenister, Deputy Director of Tourism – Marketing, Jamaica Tourist Board
It is important to consider the regional commodity as a framework upon which the destination's unique selling points are layered to ultimately develop the strategic positioning that uniquely defines each place.
Leah Chandler, Chief Marketing Officer, Discover Puerto Rico
Tourism is an economic engine and as a private organization, it is our responsibility to work beyond the political challenges most of our cities and countries face and focus on convergence.
Caio Esteves, Founder, Places 4 Us
While place branding searches for identity, place marketing aims to promotion, to market. Having said that, the complementarity of the disciplines is evident. Contrary to what many people say, one is not substitute of the other.
Javier Cortes, Studio Director for Brand, Gensler
Invest time in researching what is the core essence of a place, and leverage existing traditions and customs as vehicles for communication.
Glenn Jones, Chief Experience Development Officer, Bermuda Tourism Authority
Ideally every citizen is an advocate for your place, not just because they're from there, but because they understand the strategy and motivations of the destination's marketing. Well informed citizens – even those who work outside of the tourism industry – will undoubtedly bring positive returns for a destination.
Nate Huff, Senior Vice President, Miles Partnership
Taking a stronger role in advocacy and education and developing better strategies to articulate the benefits of place branding and marketing to stakeholders and local communities, is essential to the survival of this industry.