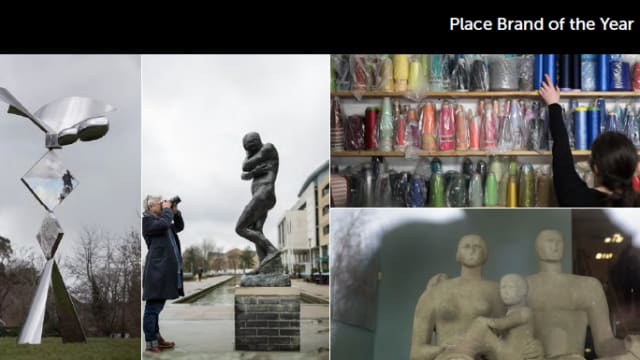 Discover Harlow
Learn about Harlow District Council's Place Brand of the Year entry.
Award entered by Harlow District Council
In 2017 Harlow Council took a fresh look at what it could do to help develop Harlow as a place of national and international significance, able to compete on the global stage for investment and development. This is a period of great opportunity for Harlow. However, poised for success as it is, Harlow faces a significant challenge, one that prevents this potential from being realised; it is constrained by image. Harlow has a negative image, locally, regionally, nationally, and unfortunately following two events which gained considerable press attention in 2016/17, even internationally. For Harlow to succeed it must overcome this negative image and show the world what it can really do. Harlow Council has a bold vision; to put Harlow on the global stage.
Harlow Council began to develop a Place Brand Strategy with its own vision: for Harlow to be viewed positively as a place to live, visit, work and do business. People were asked about their perceptions of Harlow, its opportunities, economy and assets as well as deeper sector-specific questions. It was possible to identify the unique selling points of Harlow, developing its "Story", by focusing on all that stakeholders felt was positive about Harlow. The thinking behind this is that the Harlow Story already exists but needs to be harnessed, packaged and sold in order to challenge perceptions, create a new image and eventually shift public thinking. The Harlow story focuses on three themes (or unique selling points); Art, science, and location, held together by one key theme; "forging our future".
It was important that representatives from all stakeholders groups were engaged in the process to ensure results accurately reflected opinion, providing the best possible foundation to the Harlow story. Data gathered from the consultation work was analysed to provide a baseline, and identify the unique selling points for Harlow & the new Harlow Story began to develop. The new Harlow Story focus is on three themes bound together by one overarching theme; Forging our future. This story was published as a book and captured in a two-minute promotional video. New brand imagery was developed to complement the story with both business and non-business styling, and a marketing suite of collateral that includes various formats of the visual language was developed. The Harlow Place Board was established in March 2018 with twelve members representing all sectors. In May 2018 the Discover Harlow website was designed and a social media presence was established and in June of 2018, Discover Harlow was launched.
Creating a place brand and changing perception is of course a long journey, but even in this relatively short period of time the team has achieved impressive results. Stakeholders, from multiple organisations across all sectors became engaged in the initial consultation. Feedback verbally and on social media was extremely positive, with people queuing to sign up to become a Harlow Ambassador after the event. Local organisations have already adopted the Harlow brand into their own communications and Harlow Council are currently in talks with Greater Anglia the rail network who runs Harlow station to incorporate the branding and themes into the station creating a greater sense of arrival.